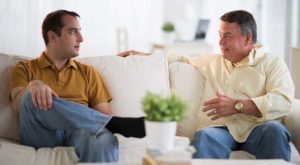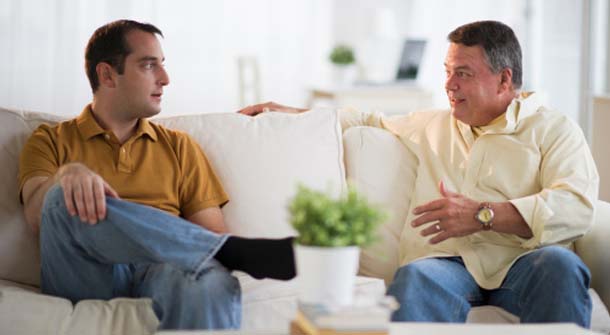 Planning, time management, organizing, de-cluttering. All things that I strongly believe are necessary tools for success. Whether it's in reaching fitness, work, school, or personal goals, these skills are the KEY! Try it. Organize your desk, drawers, pantry….you will feel the weight come right off and the clarity in your vision become like crystal. One of the greatest examples I've seen of this lately is the recent American Heart Association Latino Health Summit – Tu Corazon Latino – which I attended at the end of October. A great group of leaders coming together to tackle the health issues that so greatly effect us all. With so many people coming together to organize and de-clutter their thoughts, we all learned that although there is a big issue with health care in our country, its much bigger than many know. One of the questions asked yesterday to the panel at the AHA Summit by the wonderful Maria Hinojosa, was what drove our emotional heart. I answered what drove me, which was my children and their future as leaders and individuals. Mostly because I strongly believe that what we fuel our bodies with are detrimental not only to the well-being of our bodies but to development of our minds/brains, body/self image etc. But what I didn't say was what tugs my emotional heart. My family in general.
Like many of you, My emotional heart is tugged by the loss of someone very close to me (my dad) due to a massive heart attack. The fact that I never met my grandfathers due to them passing early in life from heart-related illnesses. The sad unfortunate reality that both my in-laws were taken from us way to soon after losing their battles with cancer. So, what really drives my emotional heart is the reality that If I don't preach the grave importance of living a healthy life to my kids, my husband, my mom, my sister, my niece, nephews, brother-in-law, sister-in-law, cousins, aunts, friends….everyone, well then I would be doing a huge disservice to them, those who left us too soon, & the world as a whole. Although sometimes I feel as if I am fighting an uphill battle preaching to people about this thought, I do it because I firmly believe that is what I was put on this earth to do.
Often I miss my days at Jaguar LandRover, my corporate days. And have said before how leaving that world was one the hardest decisions I had to do in my life. Last month, driving home feeling energized from the Tu Corazon events, I realized & learned something extremely valuable for my being that helped me accept that decision once again.
I once read this quote, "Those who are crazy enough to think they can change the world, usually do" and didn't think much of it. Today I learned that I am one of those people. I love what I do, and I love educating & motivating people to embrace healthy living as a way of life. One by one, day by day. We will get there…. So in that spirit and in the spirit of the holidays and wanting to keep those close to your heart in your lives as long as possible, I challenge you to organize your mind, focus your goals, and apply your efforts towards that which will keep all the hearts in your life beating strong.
Have a Healthy & Fit Fabulous Day!
xoxo……B