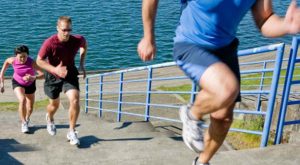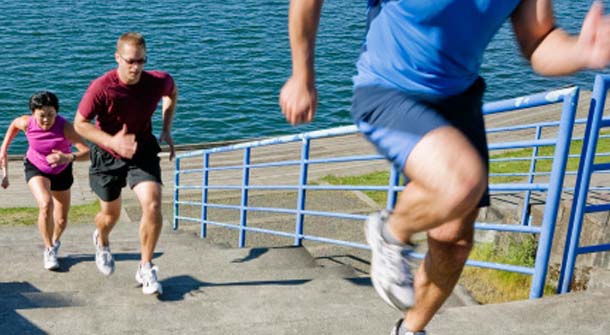 The US armed forces know a thing or two about transforming everyday citizens in to lean, mean fighting machines. Now thanks to mensfitclub.com you don't have to enroll with the military to try your hand at Boot Camp. Check out our Spring Boot Camp series where we will walk you through how to start your own boot camp and whip yourself into shape.
The base to any fitness plan is cardiovascular conditioning. We are going to turn that conditioning up a notch in our spring boot camp.
Part 1 – Conditioning
• 2 mile jog warm up
• Dynamic Warm Up Routine – 20 yards per exercise: high knees, butt kicks, sideways shuffle left, sideway shuffle right, high skips, backwards jog
• Up and backs –sprint 50 yards down and back, down and back, down and back for a total of 300 yards. Take a two minute break in between and repeat 5 times
• Stadium Stairs – Run up and jog down 5 times then rest 5 minutes and repeat. For shorter staircases up the reps
• 2 mile jog cool down
• Stretch, abs/ sit-ups
Once you have made it through day one you're off to a good start but stay tuned if you can take it!