How To Touch Her Breasts For Maximum Pleasure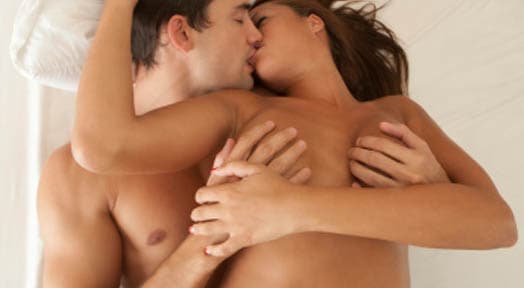 So you've got your girl right where you want her, in your arms, but now you don't know what to do with her. To be successful in bed you have to know the right way to touch her body. Women are sensitive in certain areas and require a firmer touch in others. Before you take things to the next level you might want to consider what she wants out of the ordeal. First you need to consider how to touch her breasts boobs tits whatever you call it. We love them, but they happen to be attached to her body so instead of grabbing, tugging, and sucking learn what she wants. There are 3 important methods you can use to make her feel good and enjoy yourself while you are at it starting with
How to touch her breasts boobs tits whatever name makes you feel good
1. Your touch is just as important as the motion.
Many women can achieve orgasm just by having their breasts and nipples stimulated. Before all else take your hands and cup her breasts in their entirety. You can start with one breast but, for her ultimate pleasure you should use one hand on each breast simultaneously. Apply gentle pressure on the outside of her breasts working your way to the middle. Of course, because every woman is different she may ask for greater or less pressure. Follow her lead exclusively. If she doesn't like what you are doing ask her if she wants more pressure or less. Listen to her.
Firm touch on the outside with a circular motion feels best for large breasted women
Smaller breasted women tend to enjoy a softer gentler touch
Cup your hands and envelope as much of her breasts as you can
Remember that her breasts are often as sensitive as your manhood so act accordingly.
2. Concentrate on her nipples.
Most women are big on nipple pleasure. They love to have their nipples sucked, kissed, and licked. Obviously, for most men it isn't a problem to go right for the fun bags when it comes to sex. But you need to be aware of what she likes. Her desires are the most important in this case. First try a few experiments. Suck harshly on her nipples for a second or two and gauge her response. Many women love the sensation and will beg for more. You can also gently flick or squeeze the nipple for unique sensations she will love.
Focus on the center of the nipple and learn that excited nipples means she is turned on
Both large breasted and small breasted women enjoy having their nipples touched but vary on how they like them touched
Let her tell you what she likes to be successful.
3. Use a combination. touch her breasts
Both the touch you exert on the outside of her breasts boobs tits and the force with which you suck on her nipples play's a large part in her sexual satisfaction. If you discover what she likes on both you can up her satisfaction tremendously. Use the combination of rubbing, touching, licking and grabbing to enhance her pleasure and yours.
No matter what type of breasts your girl has you must remember they are all different with varying degrees of sensitivity. Listen to her body and focus on what she wants to give her the ultimate pleasure.
Most Recommended