The Potato Diet has been turning a lot of heads. Seeing as though us men are crazy food lovers, keeping our hands off those tasty treats can be quite the task. However, many of us are immensely concerned about maintaining a healthy lifestyle as well. As they say, you must give up on something to gain something. Thus, diet plans are an integral way out of keeping yourself healthy and fit. We've been coming across various diet plans to fit the needs of every man which include Keto Diet, Vegan Diet, Paleo Diet, Low-carb Diet, etc. However, we'll focus on a unique diet plan namely Potato Diet.
What is The Potato Diet?
The other name of Potato Diet is 'Potato Hack' or the 'Spud Challenge'. It is a highly effective diet tool for losing weight rapidly. It helps achieve your desired weight goals in a short period. Potato diet not only aids in weight loss but helps in improving digestive health concerns. A doctor originated it in 1849, but back then, health and fitness were not bigger concerns. Later, Tim Steele rediscovered this diet. He wrote a book named "The Potato Hack" which had published in 2016.
Many people who tried going on a Potato Diet observed tremendous results. One of them was Kevin Smith, an actor from the movie "Clerk," who went on a Potato Hack Diet and lost 50 pounds in less than six months.
Another is Aussie Andrew Flinders Taylor who after adhering to the potato diet for a full year dropped a whopping 117 pounds. The Australian natives' starting weight was 334 pounds and he managed to stick to eating potatoes for breakfast, lunch, and dinner for a complete year. He did mention that he ate a variety of potatoes including sweet potatoes and added herbs and occasional sauces like sweet chili sauce or bbq. To make up for the lack of protein he supplemented with B-12 and other minerals and vitamins. To round out his regimen he worked his way up to an average of 90 minutes of exercise a day to help melt the pounds away.
How to do Potato Diet?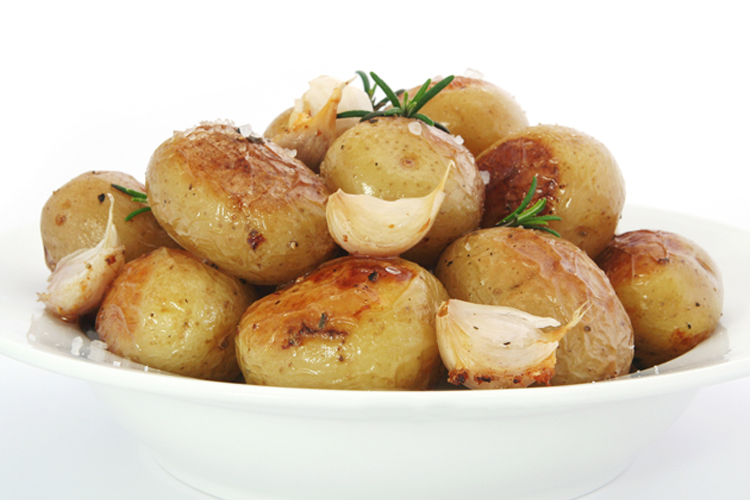 Potatoes, potatoes, and some more potatoes! Unlike other diets, the best thing about Potato Diet is that it is exceptionally simple and budget-friendly. As a result, you don't have to empty your pockets and fill up your fridge with a massive amount of stuff for that specific diet plan. Hence, all you need is POTATOES.
Potatoes contain essential carbs, amino acids, iron, fiber, and proteins. Proteins are the core need for men to build up their muscle mass. The best and effortless way to get is through the Potato Diet. However, all the essential nutrients, i.e. vitamins and minerals, are not consumed by a body through the Potato Hack. It is advised to add a regular intake of Vitamin B12 supplements during this diet.
The appropriate way of the Potato Diet is to imply it on yourself for three to five days a week. Give your body the needed rest with the intake of other missed out nutrients in the left-over days.
It is understandable that the Potato Diet sound profoundly boring and grinding to keep it going. Men like variations in their meals so it must a healthy yet exciting menu for them. Nevertheless, the epic results this diet gives should be enough motivation to stick to it.
Is the Potato Diet healthy?
The statement "Potatoes make you fat" is false. If you are not frying them or adding in any cheese or meat, it's all good. There is so much creativity you can do with your recipes. You can have your potatoes mashed, boiled, steamed, or baked with a few herbs and spices added.
Chris Voigt, an Executive Director of Washington State Potato Commission, himself went on a Potato Diet and achieved remarkable results. He stated that it was a misconception that potatoes were unhealthy and fattening. They are a major source of fiber and proteins which are the significantly needed nutrients for men who are keen to lead a healthy lifestyle. Medical experts recommend to not keep this diet going on for too long and should be done in gaps to go easy on your body. Moreover, it's essential to cover up the deficiency of the other left-over nutrients by its intake in those intervals.