Fitness Results Tips for a Better Workout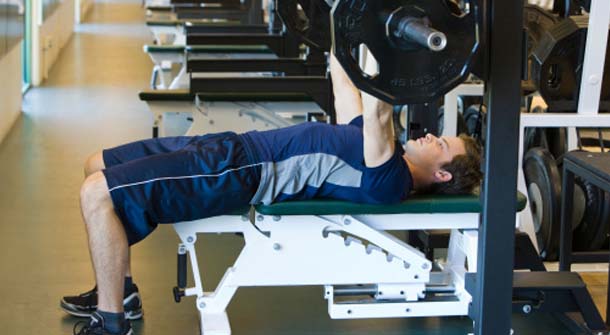 5 Tips for better fitness results. The act of being fit involves a large variety of workouts, lifestyle changes and mental discipline that can either bring  fitness results or fizzle out. For many men being physically fit can add a sense of stability to their mental health, giving them an outlet for the daily stress and frustration they might have. That is why fitness routine is so important to adopt.
We have put together 5 tips for better fitness result below
A good fitness routine can help to strengthen the mind and body to make it the best that it can be. However, not every fitness routine and practice is equal and going into a fitness regimen with clear cut goals and practices will help you to get the best fitness results you can.
1. Make Goals for your fitness results
When you start the process of being more physically fit you want to get your head in the game and figure out what your goals are. Do you want to lose 30 pounds? Do you want more definition on your abs? Do you want to improve your strength? Set your goals, making sure to create both short term and long term goals so that you have a sort of guideline to keep you motivated.
2. Make Your Workout Progressive
A fitness regimen that is continuous and stagnant will ensure that you get bored and demotivated quickly. So challenge yourself by making your workouts progressive over time and building up your fitness routine. If you did 50 sit ups one week, increase it to 60 the next week or if you did 8 reps with a 30 dumbbell one week, increase it to 9 the next week.
3. Don't Overwork Yourself
One big mistake that some people can make is to overwork themselves by not listening to their bodies. So pay attention when you have extremely sore areas or pains in your joints because you might need to take it down a notch or rethink your fitness routine.
4. Find a Workout Buddy
Having someone to help keep you motivated and on target is a smart move. A workout buddy can help you with things such as spotting or keeping you distracted from the burn of a workout by entertaining your mind. They can also help you to make sure that your exercise routine is right for you by offering an outside perspective.
5. Keep it Fun
The best way to keep motivated and excited about a fitness routine is to make it a fun event. Alternate your fitness regimen to include exercises outside of the gym such as playing a game of basketball, rock climbing with a workout buddy or organizing a football game with friends. If you keep entertained during a workout you are far more likely to continue and reach your fitness goals.
Most Recommended