Best Cardio Machines for Maximum Calorie Burn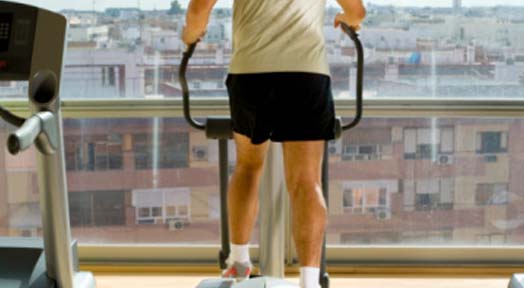 Ask anybody, if they're happy with their body and how they look, and most will reply with an emphatic "NO". All over the world, there are people struggling to lose weight with a cardio exercise Machines and feel great about themselves as a result. Recently there have been surveys conducted in which the participants were asked whether they were happy with their weight, or whether they'd like to lose a few pounds. 8 out of 10 men admitted that they wish their waistlines were smaller, and their abs tighter. Good Cardio Machines can help them with that. What is the best cardio machines to maximum calorie burn.
Top Cardio Machines to Maximize Calorie Burn
The truth is, that losing weight is not as easy as we may think. In theory, if we get enough exercise, and burn off more calories than we take in, then we'll lose weight. The truth is however, that other factors need to be taken into consideration too. One of those is the equipment which we use. People think of treadmills when it comes to cardio, and there's no denying that treadmills are great cardio machines. However, they aren't the end all be all of cardio exercise. We'll take a look at the three best cardio machines you can use, and will be talking about what makes each machine so effective.
Treadmills
Like we said, there's no denying that the treadmill is a fantastic piece of fat burning equipment. They allow you to monitor your heart rate, check your BMI, count how many calories you've burnt, track how much distance you've covered, and much more on top of that. Many treadmills now come with TV screens built in, as well as docking stations for your music. They can be adjusted as necessary, including being able to be set at steep inclines for a really grueling workout.
Top rated home Treadmills: NordicTrac 1750, Precor 9.23, Nautilus T516
Cross Trainers Cardio Machines
Sometimes known as elliptical machines, these cross trainers are a fantastic alternative to a treadmill. Cross trainers also help to tone your arms and legs, as you basically mimic a type of skiing movement. The machines again display all of the necessary information, and are much easier on your feet, making them perfect for people who suffer from painful soles and such like.
Top rated home home Ellipticals: Sole E95, Vision Fitness S7100, Lifecore Fitness LC985VG
Exercise Bikes
If you suffer from a bad back, or would just prefer to be seated whilst getting a great cardio workout in, then an exercise bike is perfect for a Cardio Machines requirements. As opposed to treadmills, cross trainers, and other cardio equipment, exercise bikes allow you to exercise whilst you remain seated. This can be more comfortable and enjoyable for some, as well as helping people with medical conditions to exercise without exasperating any existing conditions. Just because you're seated, doesn't mean you're not working just as hard. It's possible to burn in excess of 500 calories an hour whilst using an exercise bike. Not bad huh.
Top rated home home Exercise Bikes: Schwinn 240, Proform 215 CSX, Sunny Pro Indoor Cycling Bike. There you have it the Best cardio machines to maximum calorie burn.
Most Recommended