How To Create My Workout Routine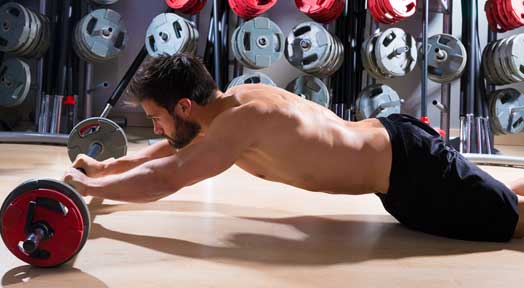 If you have been training on a regular basis and have not been getting the results you have been looking for. It may be time to take the next step of changing and designing your own workout routine for men. We know very well that in order to avoid that dreaded plateau where we do not see any difference we need to change our workout routine.
Create an exercise program that motivates you to stay on track.
But if you have been training for a few months and you have started off correctly by getting qualified advice on your exercise routine then you need to start being creative and making changes. workout routine for men can be difficult but It is these changes that you make to your existing workout routine that will ensure that you continue to achieve your objectives.
Change up your exercises routine .
Any qualified fitness instructor or personal trainer will tell you that changing your existing exercises is vital if you want to keep your body from slipping into that plateau. You do not have to pay someone to design a new program for you as there are a few simple steps that you can follow to design your own personal exercise program.
Three things to include in your exercise program.
The principal is actually very simple as any decent exercise program needs to include aerobics or cardio plus some strength training and lastly must include some flexability exercises that you do whenever you train. If you include these three basics you will always be one step ahead to make sure that you are stressing your heart, lungs, muscles and connective tissue to always get good results.
Identify your target objective for better results.
Obviously it will depend on your specific objective as if your ultimate objective is to run a marathon then you need to make sure that you are always doing more cardio work than weight training or flexibility training. If you want to be a professional bodybuilder then you need to do a lot more weight training so that you can pick up as much muscle as you can.
Let's assume that your objective is to lose fat because that is something that any and all exercise will do for you even if you never come close to the point of failure when you are training. Here are a few pointers to help you design your own new workout routine.
The HIIT factor is always a proven success.
High intensity interval training (HIIT) is something that has now conclusively proven itself to work in countless studies that have been done. So this would mean that you should design a program that includes some interval training which could be something simple.
A good example if your objective is fat-loss would be to walk on a daily basis and make sure that you 'power walk' for about a minute or two and then slow down to a stroll for about 30 seconds before you speed up again. It is simple little tweaks like this to your training program that will guarantee results.
Most Recommended