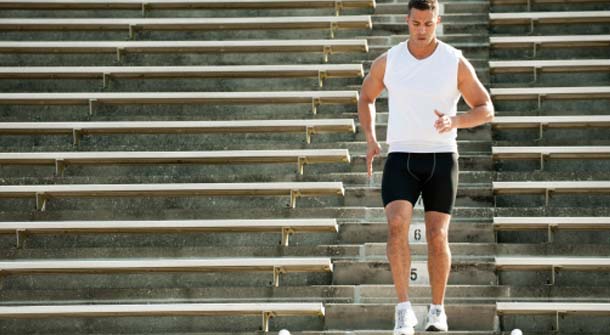 Three best outdoors workout. Being an avid gym rat is great for your health & wellbeing. However with the sun out and beautiful summer weather finally here now is the time to break out of your everyday gym routine and take your fitness into the great outdoors with these fun outdoor workouts.
By Land
Mountain Biking – Hit the trails on your bike or take to the park for a fun cardio workout. If you don't own a bike check out your local sporting goods store for rentals or outdoor sports rental shop to use for a day trip. It will be so much fun you won't even remember that you are getting a workout in.
By Air
Trampoline - Get a complete body plyometric workout via trampoline. There are classes that offer trampoline training with licensed professionals or you can do the DIY route with a small personal trampoline in your backyard. Focus on good form and have fun while getting your burn on.
By Sea
Paddle boarding – One of the newest workout crazes in areas that are by a beach or any large waterways is paddle boarding. This fun and challenging outdoor workouts works your core, balance and upper body muscles. If you are a beginner try taking a few lessons before you venture out on your own.