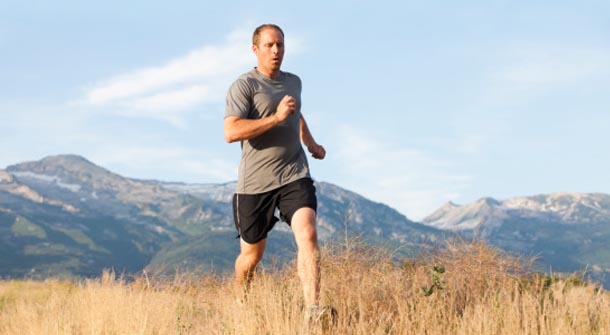 Themed running camps are often beloved by kids, but is it really worth going to one as an adult? You may feel that it is a waste of time and money. After all, if you are really into running, you probably already do what you will be doing at the camp, right? So why pay someone money to let you run around at their camp? Here are a few reasons.
Running Camps for Adults for an amazing fitness vacation
McMillian Arizona
Running camps are great if you are training for something specific like a marathon. I'll give you an example. Probably the most famous is McMillan. Greg McMillan also has his own private running camp in northern Arizona, the Flagstaff Adult Running Camp. Why would you want to spend $300 for four days there? You get to run at almost 7,000 feet. The elevation itself will help improve your stamina, and force you to work on proper endurance techniques.
Plus, this guy has trained Olympic runners. Can you really deny that you would learn something about running at a camp with those qualifications? What other additional benefits are there besides the trainer, the elevation, and the beautifully serene location? You will get guidance on proper nutrition for a runner. Also, you will learn how to avoid injuries. Plus, you get to spend a few days with like minded runners, and maybe will make a few friends that will last after camp is over and everyone goes home.
Zapp Fitness, North Carolina
Zapp Fitness in North Carolina is another running camps you may want to check out. It's in the Blue Ridge mountains, again giving you peaceful surroundings and a high elevation. Famous American runners like Dick Beardsle and Bill Rodgers are among the camp's staff. You even get training on how to mentally tackle a running challenge. Full week camps are available for $700 and some shorter ones if you can't be away for that long.
Craftsbury Vermont
Craftsbury in Vermont also tosses you in the middle nowhere for your running experience. Camps run from summer through fall (you seriously don't want to be outside here in the winter anyway) at $980 for a week (there are shorter camps also). The beautiful country side (especially during peak fall colors) is a big draw here. Plus, Lynn Jennings, famous American Olympian will work you hard. And you will feel like you are at a legit summer camps while staying in a cabin in the woods by a lake. You get two runs a day, plus an evening training session.
If you love to run and want to get a little more serious about it, this is a great opportunity to relive the glory days of summer camps, get a vacation with beautiful surroundings, and receive training from some of the best runners in the country.