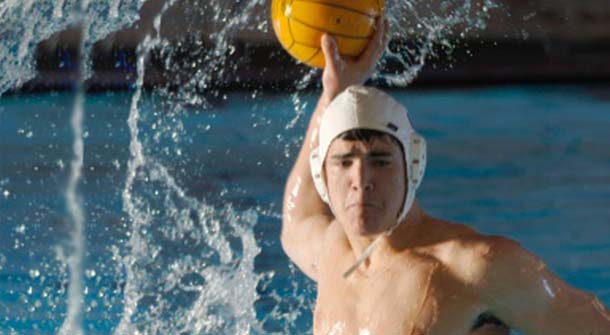 Olympic water polo is an amazing event that everyone should tune in for even if you are a novice. Every four years the whole world pauses to watch athletics on the biggest stage – Yes the Summer Olympics. With fond memories of Bejing in '08 we await the start of this year's London games to see how our home country will fair. Will Michael Phelps continue his dominance in the pool? Will the Jamaican sprints dazzle us on the track once again? With all of the excitement and show stopping performances it's no wonder why we all look forward to the Summer Olympic Games. In the spirit of this year's games Men's Fit Club will be taking you through a few of the events in our Get Into the Games series starting first with one of the longest running olympic sports – Water Polo.
Olympic Water Polo 2012
Water polo may look easy but it is indisputably one of the toughest sports in the game. Treading water and sprinting up and down the pool for four 8 minute periods is enough to tire even the fittest of athletes. Here are some of the keys you will need to know while watching this year.
Water Polo Terms:
Dry Pass – When a player catches the ball before it touches the water.
Dribbling – Similar to basketball dribbling is the movement of the ball as the player progresses through the water.
Ball Under – A foul on a player that holds the ball under the water. If a defensive player or goalie commits a ball under within four feet of the opposing teams goal a penalty shot is awarded.
Feinting – A ball fake that when used properly will cause a defender to jump the wrong direction and open up the offensive player for a shot at the goal.
Swim Off – Happens at the beginning of each period the ball is placed in the center and players swim off to gain possession of the ball.
Teams to watch:
The heavy favorites Hungary who have taken the gold at the last three games should be tough again this year on the men's side. But don't under estimate the US team who fought took home the silver in '08. Also keep an eye on other European squads like Serbia and Russia to bring strong performances.