How Strength Level Can Increase Your Muscle Gain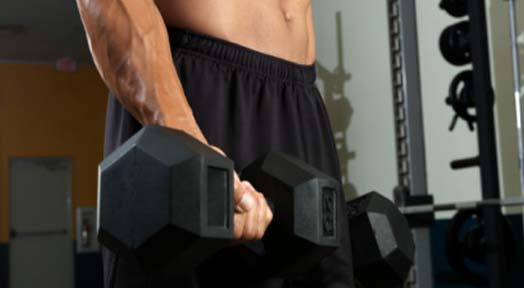 There are several strategies beginners, athletes and weightlifters have introduced in their training routine to improve their muscle growth, endurance and physical weight strength level. Many professional powerlifters have found that by implementing a number of techniques into their strength training workout they have been able to improve their performance during competition, as well as lift much heavier weights for a longer time during training.
Tips and tricks to improve your strength level
Although endurance and strength training are traditionally viewed as two separate types of training routine disciplines, they have been occasionally combined into a single workout program effectively allowing the training individual to simultaneously access the benefits normally achieved within each individual training.
Physical strength training is often performed by weightlifters to stimulate muscle growth and enhance core strength thus improving their weight lifting ability allowing them to successfully lift heavier weights and workloads while endurance training mostly performed by professional athletes has been used in their workouts to increase the length of time the individual is able to lift a required weight in addition to the duration of time the athlete can perform the activity before exhaustion.
Use heavy weight lifting to stimulate growth and strength
Bodybuilders have traditionally recognized the use of weight training within their workout to be of key value to enhancing their strength level performance. When training to stimulate muscular growth many fitness enthusiasts have found it quite effective to focus on lifting the heaviest weight humanly possible. Having said that, athletes who have been found training to build their endurance have found that by concentrating on less heavier lifting weights for recognizing more reps used has been highly valuable in allowing the body to become accustomed to the activity of lifting the weight. As such trainers have often recommended that persons training pay attention to trying to lift weights completing more repetitions instead of lifting heavier weights while maintaining a record of the number of reps and the amount of weight used during the exercise gradually advancing to heavier weights over time.
Bench Step Up
The Bench Step Up when included in a training workout has been found to be a highly rewarding exercise to stimulate muscle growth, endurance and physical strength. The Bench Step Up exercise focusses by mainly targeting and stimulating the gluteals and hamstrings muscle groups to improve muscular growth. This training exercise is widely used in the training programs of many professional athletes participating in track and field sport events to increase their performance during competition.
Leg Squat
The Leg Squat exercise additionally has been used by training individuals to improve their physical strength and endurance. Similar to the Bench Step Up, the Leg Squat exercise focuses not only on the hamstring and glutes but also on the quadriceps muscle group. This exercise is traditionally performed by standing in an upright position with both feet slightly separated positioning the right leg in front and on a step. The individual then leans in a forward motion until the right knee is almost at a level before returning to the starting position completing a single rep followed by the left leg. Fitness trainers often suggest performing the Leg Squat in reps of ten for each leg to provide an adequate amount of exercise training to be used in the workout.
Plyometric Training strength level
As simple as the exercise may look, hopping (plyometric training) has been used as an beneficial form of training to stress certain muscle groups and develop endurance by improving the coordination between the foot, ankle, calf and hip muscles. Individuals training for marathon or sprint activities have found this simple exercise as a highly effective form of training. The movement commonly used in completing the hop has been observed to bear a similar resemblance to running which has resulted in this exercise to be used as a method of training athletic sprinters. The exercise can performed by hopping on one leg for twenty seconds before switching to the other leg. One variation of the exercise will recognize the individual bouncing alternatively from one foot to the other.
Most Recommended