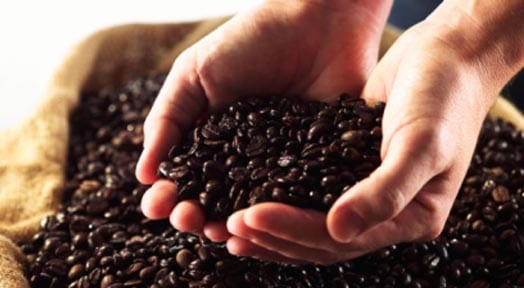 During normal daily activities, your skin takes a beating not only from the elements but from the lack of skin care. It's not uncommon for men to just wash their faces with soap and call it a day. The problem is that soap strips away the oils of your skin and leaves it dry. Dry skin gets irritated more and can make you look even older. Skin care products specifically designed for men are gaining momentum and one of the key ingredients in more than a few is caffeine. So why is it such a popular additive? caffeine skin care products benefits for men.
Caffeine skin care products for men
In general, caffeine has more positive than negative effects on health but when it comes to the skin, caffeine has gotten a great reputation in the dermatological community because of its ability to constrict blood vessels as well as its natural antioxidant benefits.
Rosacea
For patients with rosacea, a chronic disease caused by dilated blood vessels that are unable to contract, ingesting coffee as well as spicy foods can exacerbate the condition. However, topical caffeine helps to lessen the condition by helping blood vessels remember how to contract.
Under Eye Puffiness
The skin and vessels under your eyes are very sensitive and when they become inflamed from excessive drinking, smoking, constantly rubbing your eyes or even allergies that lead to puffiness and bags. Caffeine is a natural anti-inflammatory which means that it reduces the puffiness and bags over time.
Repair Skin Damage
Every day your skin is damaged but in some cases the damage is happening faster than the repair. When it comes to UV damage, the process can be even more extensive. Antioxidants, like caffeine, help the body repair the damage and keeps skin looking healthy.
Taking Care of Your Skin
When it comes to getting better skin, you need to remember a few things:
Men's skin has highly active sebaceous glands that help keep skin moist. You'll want a basic cleanser that won't makes your skin dry or clog your pores.
Men have large pores that can be home to a lot of dirt. Exfoliation cleans pores and helps reduce irritation when you shave by softening follicles.
Protect your skin from UVA and UVB rays with an SPF moisturizer that replenishes your skins moisture.
Protect the soft skin under your eyes which can make you look older faster.
Don't forget your lips. Keep them moist and protected by using a SPF lip balm.
The skin is the largest organ on the body and the first line of defense; protecting it should be every man's priority.