Cellulite Treatments for Men According To The Experts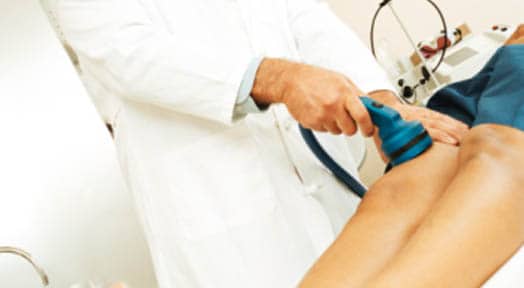 While cellulite treatments is far more common an occurrence for women, some men still have to deal with this scourge. We hate it for the same reason that women do. It's unsightly. So if you are afflicted by cellulite there is still hope.
Best cellulite treatments for men
What exactly is cellulite?
First of all let's get one thing straight, you don't have to be overweight to have cellulite. It's not about how much fat there is. It's about the way it forms. Cellulite is the result of fat deposits just below the skin surface. So while few men suffer from this condition due to the difference in how men and women store fat, it can happen to anybody. While eating right and exercising may not make it go away on their own, a healthy lifestyle will certainly help. In fact, most cellulite treatments have a greater success rate for those who eat a healthy diet and exercise on a regular basis. So keep up your good routine even if it isn't fixing the problem, and don't rely entirely on science to make the problem go away.
Cellulaze
If you want to go straight to a more drastic but legitimate way to clear things up, consider Cellulaze. It's a type of laser surgery that targets the fat that is close to the surface. This is the fat that appears on the surface as cellulite. Don't use liposuction to try and cure cellulite. It's a dangerous procedure and it doesn't work. In fact, it can actually make cellulite worse by sucking out the fat farther beneath and thus increasing the skin depressions. Cellulaze is an FDA approved procedure. Again, it is most successful if a person has a smaller percentage of body fat, so be sure to include a healthy lifestyle as a part of your treatment to increase the odds of success.
Firming Creams
There are also a number of toning and firming creams that claim to reduce cellulite. Be sure to read the reviews carefully to determine if they are legit or just false advertising. With the proper diet and exercise, these creams can be a less invasive way to reduce the amount of visible cellulite.
The best place to begin when it comes to treating cellulite is with your lifestyle. Once you have that under control, you can consult a cosmetic dermatologist to discuss the best treatment options for your body type.
Most Recommended