Cologne For Men: Choosing The Right Fragrances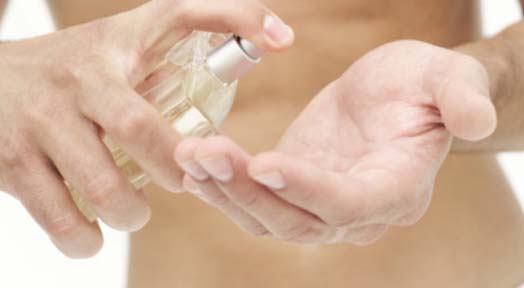 Choosing the right men's cologne is as important as wearing the snazzy clothes you dress up in. No matter how glamorous you look, you will not make a positive impression on people's mind if you smell bad. After all, if you choose the right cologne, people will keep remembering you for it. Given the hundreds of fragrances available on the market, finding the right cologne can be a daunting task for some. So, here are some tips that you can use to choose the right scent as per your body type, chemistry and personality.
Choosing the right men's cologne
Choose the right smell
It is a fact that different colognes smell differently on people, depending on their skin type. To find the right smell for you, try out several cologne s at the store. While trying the colognes, do not apply them on your arms or wrist, as the smells may linger on and may cloud each other. Spray each perfume on a different card and choose the one that you really like. Also smell coffee after smelling each scent to help clear your nose.
Choose the right fragrance family
Fresh, floral, oriental and woods are the four different fragrance families.
• Fresh ones have green notes, like smell of spring, airy notes, light citruses and fresh-cut grass. People with outdoorsy personality will find fresh fragrances best.
• Floral colognes encompass blooms, like notes of carnations, jasmine, orange blossom, tuberose, lily of valley, rose and gardenia. If you are a fan of a particular flower, you should try its fragrance.
• Oriental group of fragrances comprise notes which are bold, exotic and rich, such as vanilla and amber. These are sensual fragrances and are more suitable for romantic occasions and night time wear.
• The woodsy fragrances groups have aromatic wood or moss notes, such as oak, cedarwood, pine, vetiver, patchouli and sandalwood. These scents have a more masculine feel and are the base for most colognes.
Before buying the cologne of your choice
When you go to a store to buy cologne, never try more than 3 scents per visit, as after smelling 3, your nose will stop differentiating between them, and you will not be able to remember each smell. Try to purchase a cologne in the afternoon only, as your smell sense is sharper during this time. To know how a particular perfume will smell on you, you should wait for at least 10 minutes after applying it. Let it react with your body's natural scent, and produce the smell that it intends to.
Do not buy a cologne because it smells great on your friend. Each person has a different body scent, and it may not be the right cologne for you. Find out your skin type and choose the best cologne.
Most Recommended