Best Facials Mask With Fruit and Vegetables for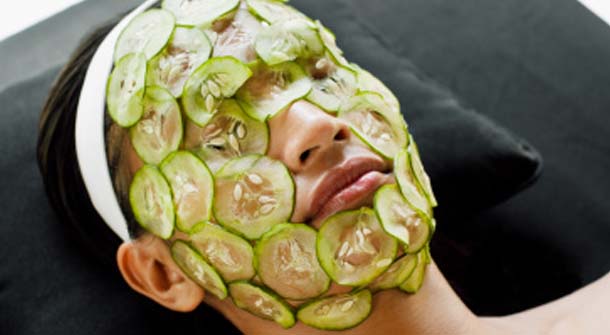 Wearing a facial mask may seem just like something women do at a spa, but guys can want smooth skin too. Plus, your lady won't mind the fresh youthful skin. You can relax a little, and get yourself a little extra game with a facial mask. Even if you don't think it's manly on you, you can score brownie points by making one for her. So what is the secret to the perfect facial mask? Here are the best fruits and vegetables to make a facial mask and achieve that healthy glow.
Fruit and vegetables for a facial mask
Avocado and Strawberries Face Mask
Let's start with the unlikely combination of avocado and strawberries. It only takes 3 or 4 strawberries and one avocado to make. Mix them together till you have what resembles a fruity guacamole. After about 20 minutes, wash it off using cold water to close up the cleansed pores. You'll have a healthy glow and your skin will be noticeably smoother with a facials mask.
Tomato and Sugar Face Mask
How about a tomato and sugar mix. Cut the tomato in half. Soak it in some sugar and then apply it directly to your skin. After only about 10 minutes you'll be ready for a cold rinse. It's like a natural exfoliant leaving your skin soft and supple.
Grapes Face Mask: facials mask
For younger looking skin, try grapes. Take about half a dozen grapes and crush them up. Add a couple of teaspoons of apple and orange juice (one teaspoon of each) and apply to your skin. This is another 10 minute treatment. After the cold water rinse, your skin should look fresher and more youthful.
Avocado, Banana, Cucumber and Yogurt Face Mask
Another avocado mask involves mixing half an avocado and half a banana with a tablespoon each of cucumber, yogurt, and olive oil. If you don't feel like eating or wasting half an avocado and half a banana, double up the recipe, and have a couples night. Use a blender or food processor to mix the ingredients thoroughly. 30 minutes in this mask, followed by a cold rinse, will result in incredibly smooth skin.
Apple Peach Tomato Face Mask
A quarter apple along with half a peach and half a tomato all mashed together make another great facial mask. Add a quarter cup of milk and a teaspoon of almond oil. This will give it a great consistency and add some extra vitamins and antioxidants. Heating it all up in saucepan and then allowing it to cool down will turn it into a paste. This is perfect for protecting sensitive skin form the sun.
These are just a few of the top combinations of fruits and vegetables for your face. You can look for more recipes based on skin type and what you hope to accomplish with the mask.
Most Recommended