Chapped Lips Problem How To Get Rid of It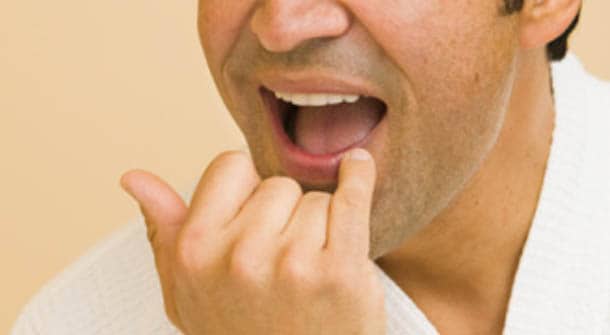 No one likes chapped lips – not you, not your girlfriend, and we're willing to venture not even your dog. What's worse, you don't want some fruity lip gloss and you've heard that chapped lip balms actually make chapped lips worse so that you'll buy more of the product (more about that later).
How to take care of chapped lips for good
Chapped lips are actually the result of inadequate moisture to the thin skin covering the lips. This skin doesn't have oil glands like the rest of your skin, so it often needs outside moisture to restore what is lost through the evaporating action of saliva and beverages.
Lip Balm
Many lip products are designed to restore moisture or at least a barrier against future drying, but the active ingredient in the product makes a huge difference. Certain glycerin-based products do live up to that conspiracy theory claim that it dries your lips further.
Say no to cheap chap sticks
Often found in inexpensive off-brand products, these offer temporary relief and then accelerate the drying process afterwards. White petroleum is a much more stable and consistent form of moisture, which is the active ingredient in our latest recommendation – Neosporin Lip Care.
Keep your products natural and fragrance free
Both the overnight and daily formulations go on light, with no color or glittery sparkle, no fragrance, and no perceivable downside. Just apply as needed and pucker up to a softer more kissable smoocher. One thing better is the price – less than $2 or $3 for a tube or tub, respectively, and both last forever since only a small amount of product is necessary to be effective
Most Recommended