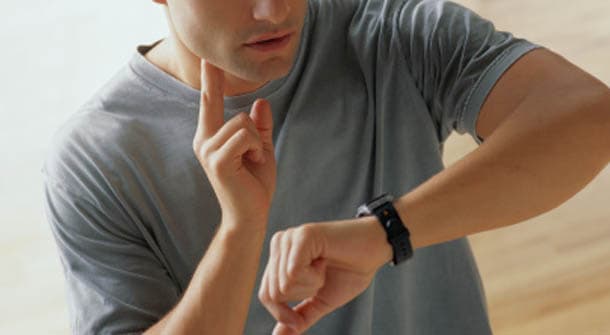 With the emergence of the multifunction watch quickly becoming fashion accessories or jewelry pieces more than functional timepieces, it can be easy to lose sight of its utility. Beyond telling you the time (which let's face it – we all ask our cell phones to do), a solid multifunction watch can enhance your fitness routine.
Top Ways a Multifunction Watch can Benefit Your Health Goals
Running Watch
Do a lot of running? Look for a watch that offers stopwatch functionality with split times and lap times. A few models may also offer heart rate monitors, which can be particularly useful for high-performance sports or endurance training.
Swimming Watch
In the pool? Look for all that you would in a running watch, but with true waterproofing (not water resistance). A few watches like the Swimovate wrist computer offer additional features like automatic touch-free lap counts.
Triathlon
Cyclist or Triathlete? Bike watches will add functionality like speed tracking, cadence technology, heart rate monitoring, and easy switching between sports or activities.
Be prepared to spend anywhere between $50 and $200 dollars on a watch, depending on the number of features you desire. You will end up sacrificing on style with most sports watches, so don't go retiring your chronometer just yet.