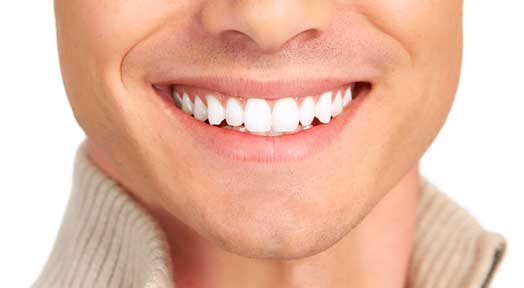 You can find several different methods on natural teeth whiteners in a simple internet search. Some of these teeth whitening home remedies can be damaging to your teeth while some may be worth trying. We have found a few mild remedies if used as directed can help you whiten your smile without an expensive trip to the dentist.
Natural Teeth Whiteners home remedies you can try.
Strawberries
Strawberry pulp makes a great natural teeth whitener. Mash strawberries into a pulp and brush gently with a soft bristle brush. Allow pulp to sit on your teeth for five minutes before thoroughly rinsing out your mouth. This method is highly effective however due to the high acidity overuse can eat away at tooth enamel instead of gently whitening it so be cautious not to overuse this method.
Baking soda
Baking soda has been long known as a natural tooth whitener. In the old days many actually used a mixture of baking soda and salt to brush instead of commercial toothpaste. The reason why it is still relevant today is because of it's ability to remove tooth stains, kill plaque causing bacteria and lower the acidity in your mouth that can attack your healthy tooth enamel. It is a safe and inexpensive way to whiten your pearly whites. Just mix the baking soda with a little water until it forms a paste then gently brush your teeth and gums then rinse.
Walnut Tree Bark
Rubbing walnut tree bark on teeth is effective for removing stains. However walnut tree bark can be hard to come by and very difficult to use. Be very careful not to irritate gums if using this method.
Orange Peels
Rub the peel of an orange along the backside of your teeth and they will naturally sparkle. The white part of orange will give out a beautiful white shine. Let the orange peel dry out as well, because the acidity is not great for your teeth.
The best way to keep you smile white is to avoid tooth strainers like extreme hot and cold drinks, coffee, tea, red wine, carbonated drinks (soda), and smoking.