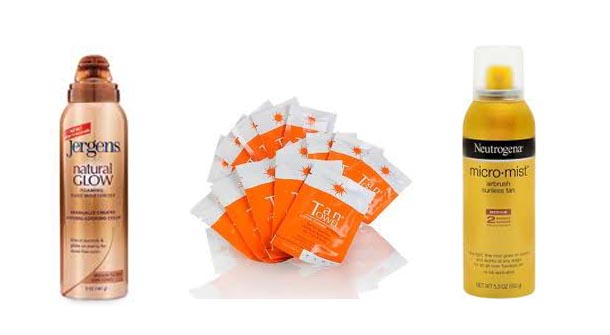 Products that help you to stay tanned during the winter. A tan can give your muscles a bit more sculpting or can help to give the illusion of defined muscles as well. For many people a healthy, tanned glow is something that makes them feel confident and attractive, but during the winter months that same tan is a little hard to come by naturally. There are countless products out there that help to give a fake tan without the sun, but not all of them are created equal. We put together a list of 4 products that help you to stay tanned during the winter.
Products that help you to stay tanned during the winter
Tan Towel – $25
This sunless tanning product is an easy to use towelette that can be swiped across the skin to give a smooth even look in no time at all. They come in handy little packets that can be stashed into gym bags for easy application after a workout so that you can always look tanned like a Greek Adonis throughout the year.
Clinque Skin Supplies for Men NonStreak Bronzer – $30
Clinque is known for their high quality products that really do their jobs and do them well, the NonStreak Bronzer is no exception. It provides an even, no streak layering that will give you a healthy tanned look while keeping your skin from breaking out with its oil free composition. The product provides a natural look that will fool anyone into thinking that you found the only bit of sun during the dreary winter.
Neutrogena MicroMist Airbrush Sunless Tan – $15
Sometimes sunless creams and lotions can leave streaks or uneven application that makes it apparent that the tan is anything but natural, but Neutrogena's MicroMist Airbrush Sunless Tan provides an even sprayed on tan that won't leave a mess of your hands when you're done. The easy to use product has a adjustable nozzle so that you can evenly coat even the most hard to reach places with ease and dries quickly to avoid staining clothes, furniture, etc.
Jergens Natural Glow Foaming Daily Moisturizer – $10
The foam sunless tan product provides an easy to use foam that can be spread across the skin with ease and better yet it can be applied daily for a smooth, natural tan that gradually develops over a few days for the perfect shade of bronze. Jergens Natural Glow Foaming Daily Moisturizer is great for men who have oily skin as the foam is much lighter than creams or lotions and won't settle so heavily on the skin and clog the pores.