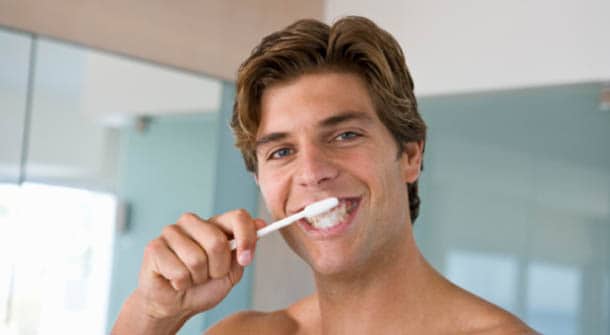 Teeth are delicate things... They stand up to constant pressure, grinding, chewing, biting, brushing, and the ravages of time. You see, unlike almost every other part of the body, the cells that make up enamel (the surface of our teeth) don't renew themselves the same way skin cells and blood cells do. Day after day, little by little, enamel wears away. This is why you'll see older people suffer from deeper staining and discoloration to their teeth. It's also why cavities appear with greater frequency as we age. This is also why the condition of your smile is one of the most revealing signs of your actual age.
Bleaching Treatments
Yes, you can disguise aging teeth with bleaching treatments, caps or veneers... but there's more to it than that. The risk of gum disease also increases with age, leading to weak or loose teeth, painful red gums, persistent bad breath and the need for uncomfortable and expensive deep cleanings.
Hydrogen Peroxide Rinse
Besides regular brushing and flossing, a simple rinse with hydrogen peroxide can help preserve your gums and maintain whiteness. The peroxide solution (yes, the same one in the brown bottle found in any grocery store or pharmacy) attacks plaque-causing and other harmful bacteria through exposure to oxygen. The oxygen neutralizes the acid by-product of bacteria and helps preserve enamel and healthy gums.
What hydrogen peroxide excels at penetrating hard-to-reach places between teeth, in the backs of the mouth, and in the little pockets bacteria forms between gums and teeth in early stage gingivitis. Simply swish and spit as you would any other mouthwash; do not swallow. You'll feel a tingly bubbling action and you may notice foaming on the gum line or on the tongue. This is normal and a sign that the solution is working. And, it's a lot less expensive than cosmetic dentistry or invasive corrective surgery.