Suit Accessories Complete Guide for Men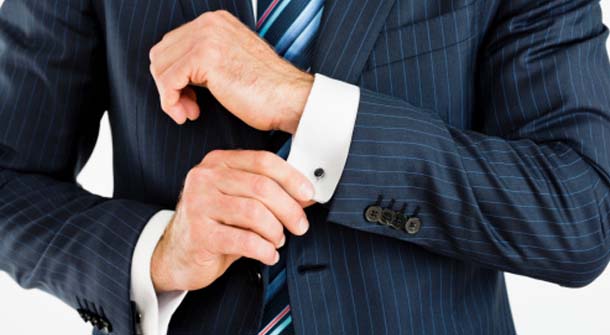 Once you've found the perfect suit, it's time to shop for the accessories that will really make your look stand out. It would be a shame to have a suit that fits perfectly and then let the outfit fall flat. Here are a few suggestions for suit accessories for men that you may want to try.
Suit accessories for men
Button up shirt
First of all, let's talk about wearing the right button up shirt with your suit. You can't get a modern cut suit and then have enough material hanging out of the top of your pants to make a second shirt. Depending on your body shape, find a fitted or slim fit shirt. Thinner guys look good in slim fit shirts from Marc Anthony, and you can usually pick them up fairly cheap at Kohls.
Belt and Shoes
You definitely want the right belt and shoes. One of the best stores to drop into when you are looking for the perfect shoe is Aldo. They specialize in dress loafers, but you can pick up some nice dress boots too. Especially if you are looking for a pair of brown shoes, you are likely to find the exact shade you want. Just be ready to search high and low for a belt that matches.
Cufflinks
Cufflinks are also a great addition if you wear French Cuff shirts. Don't go with anything to outlandish (an 8 ball, for example). Stick to classics like a black circle with a gold ring around the outer edge.
Watch
A watch is an important part of the outfit too. If your suit has a vest with pockets, you can try to rock a pocket watch on a chain. Generally though, I recommend something with a black or brown leather band. Caravelle is a division of Bulova, and they make a great line of watches at a fantastic price.
Pocket Square
Next, you'll want to choose a nice pocket square. Remember that you don't have to wear a pocket square that matches your tie. If if goes with the suit, that's the only real concern. Daniel Cremieux makes an impressive line of pocket squares, and they are available at Dillard's department stores.
Necktie
Of course, the tie is a necessary accompaniment to the suit. Check out Express Men for some of the nicest ties around. Go for something with a little texture. If you are feeling gutsy, try a bow tie. Just make sure you learn to actually tie one instead of coping out with one that hooks at the back of the neck.
Don't make your suit do all the work. Pair it with the right accessories. You'll be surprised how many people will ask you if your suit is new, just because you changed up the rest of the outfit.
Most Recommended