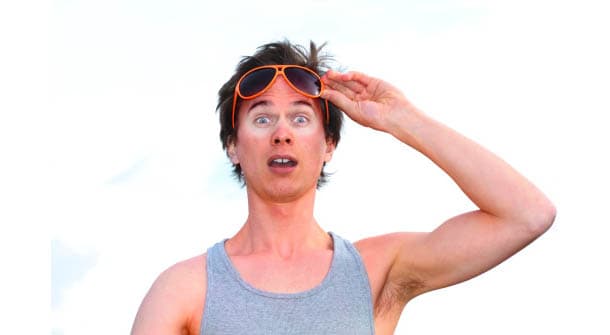 Sunscreen mistakes to avoid sunburn. Now that summer is finally here, the sun is out and the summer rays are blaring down on us unsuspecting outdoorsy people. Not properly protecting yourself from the sun can lead to a variety of skin issues from burns to discoloration, increased freckles, skin cancer and more, so it is important to always know how to best protect your skin. Here are 5 sunscreen mistakes to avoid sunburn that you might be making that you should to be aware of.
Biggest Sunscreen Mistakes that can cost you
You Follow the "Apply Once and Done" Ideal
Sadly, if you're out in the sun for more than an hour or two, apply sunscreen once just isn't enough. Even sun protection that is water-proof/sweat-proof can wear off over time and this is the reason why you should apply it regularly. You should apply it about a half hour before going into the water or going out in the sun and then again every two hours (or until you go in the water or sweat profusely again).
You Forgot About the Rest of Your Body
Most people pay attention to the face, arms, legs and neck, but forget about areas like their eyes, lips and scalp. Bring a hat to cover your head wear the sun can penetrate through the folds in hair and burn the scalp over the day. Additionally, bring a pair of UV protected sunglasses and a lip balm sunscreen of SPF30 or more for your lips.
You Chose the Wrong SPF
SPF sunscreen can go aware from SPF5 to SPF100 and each one has its own specific uses. For those who will be out in the sun for a prolonged period of time an SPF of 30 or higher is recommended. If you are going to be in a higher elevation an SPF of 45 or higher is recommended (with longer exposure requiring an even higher SPF).
You Didn't Apply a Thick Enough Layer
Most people according to the National Skin Cancer Foundation only apply about ¼ the necessary amount of sunscreen in one application. The NSCF recommended using about a shot glass worth of sunscreen for every application so that an even layer of protection is applied to every part of exposed skin.
You Went the Whole "My T-Shirt is Enough Protection" Route
You might be surprised to realize, but the average t-shirt only provides about an SPF5 protect from the suns UVA/UVB rays. There are products out there that can add more SPF protection t your close like the laundry additive SunGuard the increases the SPF of clothes to about 30 or you can purchase clothing that have built in higher SPF protection already.