Top Grooming Products Available for Men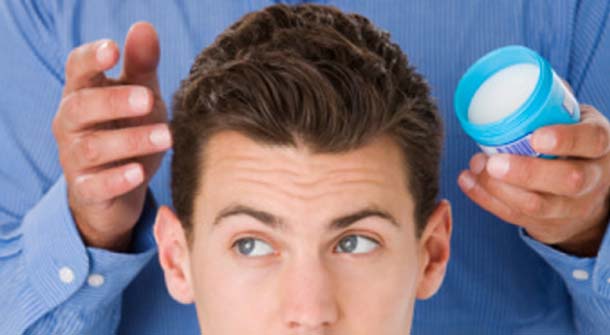 Grooming products available for men can be one of those defining things that can help you look, feel and smell great or can just add to problems such as dry skin, unkempt hair or an oily complexion. Then, of course, there are some products that rise above the rest and provide total body grooming that just makes you look fantastic, for those we have put together a list of the top grooming products available for men.
Top grooming products available for men
1. Nivea's Freeze Wash & Shower Gel
For many men shaving can leave the skin irritated and dry, but with Nivea's Freeze Wash & Shower Gel your face comes out smooth and silky as a baby's bottom. The cool menthol kick in the gel soothes the natural irritation of the shaving process allowing you to skip the red and sensitive face that men without a proper shaving gel have.
2. Tigi Catwalk Styling Cream
Styling your hair can sometimes leave you hair unnaturally stiff or sticky, making women a little less willing to run their fingers through it when you're getting close. Luckily, Tigi Catwalk Styling Cream allows you to get that same effortlessly styled hair without hardening your hair or leaving a sticky residue behind. You can feel assured that your hairstyle will stay put throughout the day, but retain the natural feel of hair free of product.
3. Neutrogena Men Triple Protect Face Lotion
Just because you're a man doesn't mean that you shouldn't take care of your skin. This facial lotion keeps the skin on your face smooth, moisturized and protected from the sun with SPF 20 added in so that during your day you can feel free to stay out in the skin without worrying that you'll get a sun burn or get a little closer to skin cancer.
4. Vaseline Men's Fast Absorbing Body Lotion
The rest of the skin on your body needs just as much attention as your face and with Vaseline Men's Skincare lotion you can take care of moisturizing your skin in just a few seconds. The lotion keeps your skin resilient from the harsh elements it comes up against throughout the day, all without leaving a greasy feeling leftover on your skin.
5. Panasonic Shaving ES-SL41 Shaver
Shaving sometimes can be time consuming and difficult if you don't have a steady hand and that is why a shaver like the Panasonic Shaving ES-SL41 is so great. The electric shaver gives a close shave without leaving the skin overly irritated or incurring nicks found with other manual or electric shavers; shaving can be done easily wet or dry in just a matter of minutes with this beauty.
Most Recommended