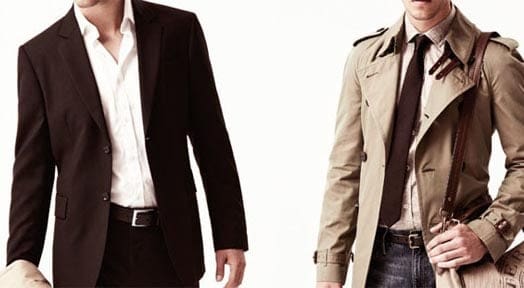 Fall fashion coats men Want to look fashionable this fall season but don't know what the trends are? Well, look no further we have researched all the stylish coats for men to complete your fall fashion this season.
Fall fashion coats men
1. The trench coat.
That's right the classic yet sophisticated trench coat is back in style this fall fashion season and should be a part of every man's wardrobe. With the weather turning slightly cooler it is time to add a light but warming jacket like the trench coat into your closet for both chilly and rainy days.
2. Leather jacket.
The leather jacket is the quintessential coat for men to have in their closets. It's warm, made from cow hide, and comes in many different sizes and shapes. Luckily, the leather jacket is back in style and ready to help dudes land sophisticated ladies looking for a man with a dangerous side.
3. Parkas and quilt styles.
Fall can quickly turn to winter and with winter comes colder weather requiring heavier jackets. If you choose a Parka you will be able to wear it in both fall and winter. Perfect for both formal wear and out on the town evening's, parkas and quilt styled jackets make it on the must buy list this season.
4. Wool.
Wool is back again this season with a twist. You can see it with double breasted buttons, short, long, or no buttons at all. Every style is acceptable this season so just wear what will make you comfortable and you will be sure to fall right in line with all the hottest styles on the market today.
5. The Chesterfield coat.
The chesterfield is an English classic and has made its way onto American shores to grace us with its presence. You can wear this top coat with formal suits and to classy occasions but also in semi-formal settings if you so choose.
6. Pea Coat.
The pea coat is a staple for most men's closets so this look shouldn't break the bank to achieve and is perfectly paired with a simple scarf tucked right inside the collar line. You can wear a pea coat with jeans, slacks, and even suits. It is a versatile style that can fit all your needs.
7. North Slope all purpose.
If you find you want something slightly less formal and a tad more flexible for the outdoors than the North Slope jacket by Eddie Bauer is the perfect option. It has a sleek comfortable fit that comes off as higher end than it really is. It is made from goose down but doesn't have the bulkiness you might expect.
There you have it the top fall coats for men in 2013!