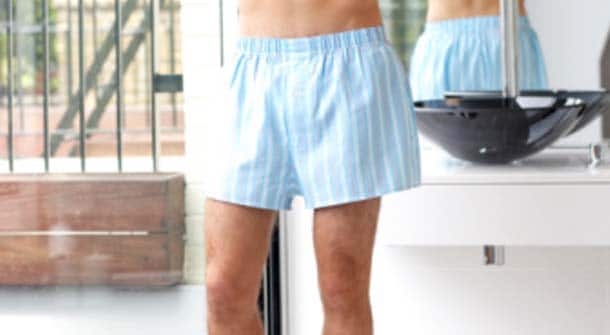 Just because you are a man doesn't mean you should ignore the importance of finding good and comfortable underwear. Needless to say, having underwear which rides up during a job interview or 'leaves you hanging' during a jogging run isn't exactly anyone's cup of tea. A comprehensive underwear guide for men Going commando is not exactly a viable option either – particularly in formal situations or when you need a little bit of support. If you need a little bit of help looking for the perfect pair, then take a little bit of wisdom from this underwear guide for men.
A comprehensive underwear guide for men
The Ever-Dependable Briefs
Ah, the classic pair of briefs. What more is there to say? They are used almost universally, and make up the vast majority of male undergarments. There is a reason why briefs are found nearly everywhere and make up the first selection on this underwear guide for men. They provide excellent and well-rounded support of the entire 'package'. They are also light and can be worn in most applications. However, they are also not the most attractive. If you are caught with your pants down or are looking to get caught with your pants down (if you get the drift), then you may want to go with something more flattering.
Open and Relaxed Boxers
Boxers were originally named for their usage in boxing back in the 1900's. However, their application has widened, and their appeal remains just as large. Boxers are longer and freer than typical briefs. They tend to look more attractive and give the user a lot more room. They are also cooler than briefs and can seem like personal air conditioning in the summer. On the other hand, nearly every underwear guide for men on the Internet agree that too much freedom can be a bad thing and boxers may not provide the support the man may need. They may also be too chilly for the winter months.
The Best of Both Worlds with Boxer Briefs
Boxer briefs take the halfway point between boxers and briefs to create a looser and wider coverage area with the same protective and well-rounded support briefs provide. In some ways, boxer briefs can be the perfect mixture in underwear technology. However, they offer less light support than briefs, and less freedom than boxers. Some men may find boxer briefs to be lacking in both areas rather than complementing the different underwear aspects. Any good underwear guide for men would leave this decision to the experience and personal discernment of the user.
There are hundreds if not thousands of other kinds of underwear, ranging from athletic underwear with special cup protection to erotic thongs for men, and it is impossible to cover them all. Nevertheless, the biggest rule in finding the right underwear for men is balancing the support, comfort and attractiveness of the underwear out with the activities you have in mind.