Accessories That Are Acceptable for Men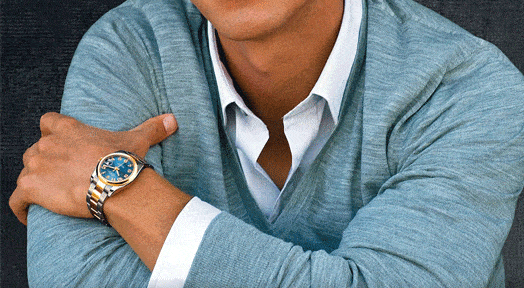 Acceptable accessories for men. It's ok to manccessorize a little but where do you draw the line? Man purses and fanny packs Accessories are not acceptable so let's just get that out of the way. Now let's focus on what you should be wearing and how to wear it.
Top acceptable accessories for men
Accessories should be worn because they offer some sort of practical function like telling time or holding up your pants but that doesn't mean that you can't make them stylish.
Belts Accessories
Belts are definitely a necessity they serve a very basic function and every man must have a few of these in his wardrobe. A good start is at least three: 2 dress belts, and a casual belt. For the dress belts you will want to have at least brown and black before you venture into other colors or textures.
Avoid any textures like snakeskin or crocodile and it needs to be slim enough to fit in the loop holes for suit pants. Casual belts look best in leather however fabric and other styles can be ok depending on your footwear. You have freedom to go a slightly larger with the width and the buckle just keep it under control and make sure what you pick matches your personal style.
Watch
When it comes to men's jewelry a classic watch is without a doubt the most important accessory a man will own. Depending on your style and budget your options will vary greatly.
Some men wouldn't spend more than $100 on a watch and some would not be caught dead in anything under $1000. If you don't have a Rolex budget look for a quality Timex or Swiss watch. We recommend one with a metal band for professional wear and fabric or leather bands for casual. Cuff links, stud earrings, wedding rings and bracelets can also be acceptable accessories just don't wear them all at the same time.
Hats
Wearing a hat can serve both function and style purposes. Some hats like beanies keep your head warm during the cold winter months and even though they have become more of a fashion statement as of late they should be reserved for their original purpose.
Baseball caps are great to wear to the game or even to casual social events but should not be worn to restaurants (with the exception of sports bars), on dates or in any professional setting unless your job requires you to wear one.
Most Recommended