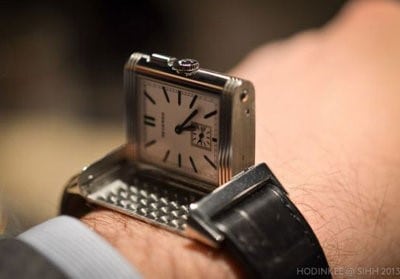 When it comes to putting together a stylish wardrobe oftentimes men can forget to put the finishing touch on a look such as a fashionably savvy men's watch. However, a watch can not only provide a functional usability, but offer a bit of "bling" that can take an outfit and pull it together to be a truly stylish look. 2012 saw some truly great men's watches, but we've put together the 3 best men's watches of 2012 that could be just what you need to truly pull a look together.
Panerai PAM00298 Luminor Marina
This beautiful watch is representation of what Panerai excels at: creating time pieces that rival even the most well known brands out there. The PAM00298 Luminor Marina is a true watch connoisseur's time piece made with a simple, but elegant styling that brings back the simplistic sophistication of years gone by when watches were all about offering a time piece made precision, craftsmanship and an eye for detail. The stainless steel watch
Rolex Submariner Black Dial Watch
Known for its exclusive brand of watches, the Submariner Black Dial Watch is made with Rolex's flawless craftsmanship featuring a stainless steel case and bezel, 31 jewels automatic Rolex movement and a sapphire crystal surface. Rolex's ability to craft stylish and fashionable watches has allowed the brand to continue a level of excellence that produces watches that stand the test of time, while providing a beautiful and savvy look for the wearer.
Omega Men's 3570.50.00 Speedmaster Watch
The Omega Speedmaster is by far one of the coolest men's watches on the list because it is worn by none other than James Bond… who doesn't want to take a page from the famed 007 and create a suave, debonair look just like the British action hero? The chronographic watch is a replica of the first watch worn on the moon and even has an engraved emblem qualifying it as a watch worthy of NASA's manned space missions. The watch features a stainless steel case, tachymeter bezel in black with silver markings and a distinctively masculine design.