How to Choose the Right Shoes for Every Occasion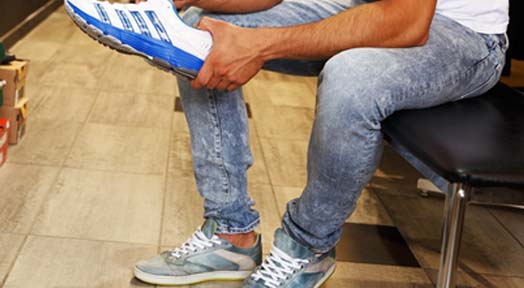 Choose the right shoes for every occasion. There's a growing trend among men to show their masculinity with shoes. We've all seen cowboy boots, different skinned leather shoes, sandals and other footwear for men. But men need to be a little more cautious about their statement by not wearing loud shoes.
Choose the right shoes for every occasion
Guide to choosing the right shoe for the right occasion
Loud shouldn't be the choice of men. Men should be sporting simpler "kicks" to wear so they don't look silly with a bright neon bright leather. It's sort of funny to see a man walking down the street and the only thing you are drawn to is the loud and bright shoe streaming, or blinding you. It's more of a distraction than anything so choose the right one for every occasion.
Cocktail Party
Heading to a cocktail party? Then get casual shoes that have low and soft color tones. You can stand out but make sure they go with the overall theme of the clothing you are wearing. You can adjust your color palette as much as you'd like. Just don't distract people with your footwear; it will save you some embarrassment.
Make sure they are practical for the location
Chose shoes that also match with the activity you will be participating in. Cowboy boots may not be the best choice for a beach volleyball match. Nobody wants to see your pointy toes digging in the sand while you reach for a bump, set or spike; again, they will be focusing on your boots. Some comfortable leather loafers that you can beat up will work just fine and you can even get away with a nice pair of running shoes for outdoor activities.
Don't forget comfort
Go for comfort too! Don't forget your shoes should be comfortable. What's the point of wearing nice shoes if they don't feel great on your feet? Walking in pain will also make you look a little awkward so do yourself a favor and make sure they are comfortable so you don't look like you are tripping around the scene with pain.
Invest in Quality
Quality of the materials in the show is important too. Make sure you wear shoes that are built to last and can take a beating. Cheap scuff and tatter easy so get quality  that are comfortable on your feet.
Most Recommended