Best Travel Bags for Men This Summer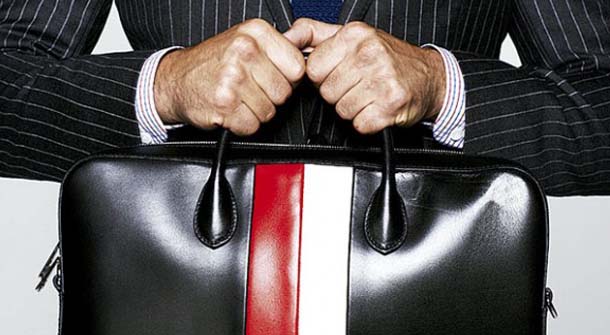 Summer is almost here, and you know what that means. It's time to take some weekend trips. The question is, what are you going to use to bring your clothes and toiletries? Summer travel bags for men abound. Messenger bags, duffel bags, and backpacks are all popular for short term use.
Top designer bags for men to use for all you travel needs this summer
Totes are also very popular because they are simple and practical. Leather totes have more shape to them. Versace has made a variety of these bags for men. Some just have two handles like a standard tote. If you don't think you can pull of this kind of bag, you may want one with a more messenger style look. You'll still get a handle or two at the top for easy carrying, but one or two latches on the side create the messenger bag look. Buckles seem to add a manly touch to a lot of these bags that may otherwise look feminine.
Etro
Etro has made some canvas bags in the tote style. They are much more formless than leather, but are durable and great for all weather conditions. These are great for traveling to the beach. They'll pair well with your shorts are jeans and a pair of sandals.
Hermes
Hermes totes have more of a standard look. Leather straps and the sheer size of the bags keep them from looking like you are carrying around your wife's purse. A blend of canvas makes them durable while still being stylish.
Gucci
Gucci covers the full ranges of looks from the shapeless over the shoulder canvas bag for the beach to the black two handled style that really does just look like a giant purse until you realize it's made from reptile skin. Sleek striped canvas with leather handles and latches is where the two extremes meet in the middle.
Prada
Prada makes some nice summer bags that are durable and have more rounded tops. Some appear to have more of a duffel style than tote, adding a little extra manliness. Fendi and Lanvin have both gotten on board with backpack style bags as well as smaller bags to be worn around the neck or over the shoulder.
When it comes to travel, you should be concerned with function and style. There are a lot of great summer bags out there that will meet your travel needs and look great too. Now you just need to pick a destination.
Most Recommended