Wallet vs. Money Clip – The Buck Stops Here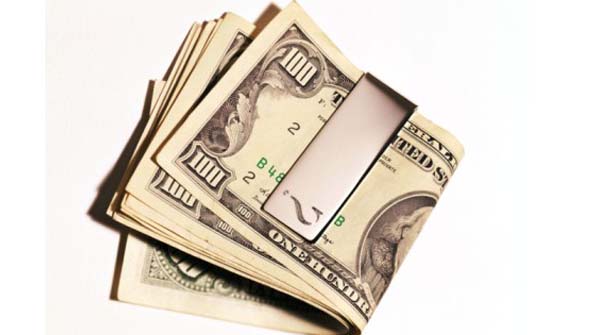 Back in the days before credit cards, all a man needed was a smart money clip to hold his bills together in his pocket. But over time, men needed driver's licenses, membership cards, office IDs, and a number of other critical cards and papers that don't necessarily work with a money clip.
The Wallet vs. The Money Clip How do you stash your cash?
The same is true today, except the money clip concept has elevated its status to a suave style statement… with good reason. Traditional wallets or billfolds, whether bi-fold or tri-fold, often reside in back pockets of slacks. With the resurgence of bespoke garments and high-end fabrics in men's wear, wallets have come under fire for misshaping the fabric and ruining the cut and fit of the garment.
Benefits of the Money Clip
Money clips, which fit in the front pocket, are less guilty of this offense, with roomy front pockets sewn into most slacks and pants. The same is true for the hybrid solution – the front pocket wallet – a way-slimmed-down version of the traditional. As well, money clips offer a wider range of style choices, with various metals, polishes, engravings, or even jewel-settings that show your own special brand of fashion sense.
Keep a coat wallet
Alternatively, If you're a regular suit and tie guy, you CAN make a wallet work – just go old school, and keep it in your jacket pocket. You may even choose a bill-length wallet a la the Olde English Gentleman school.
Smart Rules for whatever you choose
Whichever you choose, remember that less is more. You don't need to carry every scrap of paper, every card, every ID, everywhere you go. Besides causing monster wallet syndrome, it simply isn't safe to carry so much personal information around with you in case your wallet or money clip gets lost or stolen. Keep only the essentials – driver's license, office ID (if applicable), ATM/Debit Card, Cash, and no more than two of your most-commonly used credit cards.
Most Recommended