Why Facial Masks are for Men Too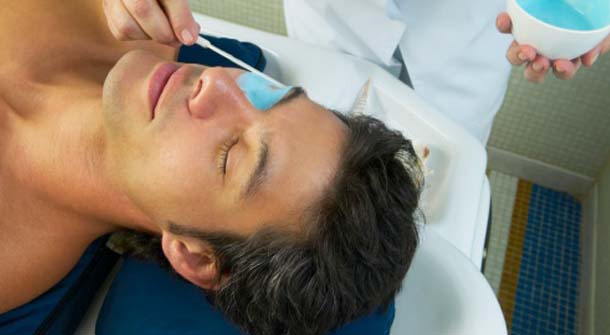 Why facial masks are for men too. When it comes to men's grooming everything has to represent masculinity, but facial masks are one of those things that just don't seem to fit the mold for a lot of guys. They feel uncomfortable about getting manicures, pedicures, and facials. Facial masks are not just for women; they are for men too.
Why facial masks are for men too
Yet all of these treatments work to help a man look and feel his best. In reality, these are practices in men's grooming that are very important. Facial masks are not just for women; they are for men too. Read on to discover the benefits that arises when men's grooming habits includes a regular facial mask.
For many guys the thought of getting a facial mask is not really a problem.
They will go to a salon to get one or even do one for themselves at home. Unfortunately some of the men that have taken upon themselves this habit have gained quite an unfavorable reputation. It is not that really that they are viewed as participating in an activity that his less than manly, but those they are vain or just too into themselves. This is just a stereotype that a lot of people need to overcome.
Getting a facial mask is for both men and women
The fact is that putting on a facial mask is something that has been done by both the sexes for many years. It is a very normal part of skin care and can help to clear up many unsightly and uncomfortable skin conditions. In fact the use of a facial mask is the basis for many homemade and herbal remedies for the skin. The man who uses a facial mask at least once a week is more likely to look his best. When you get right down to it the benefits of facial masks for men is something that more guys need not do without.
There are many benefits to getting a face mask
The benefits of the mask and the frequency by which it must be used all depends on the type of mask used. There are a wide variety of masks available. Some stores sell masks that are especially geared towards the needs of a man's skin. Other facial masks can be made at home. The type of treatment you use all depends on the effect you are looking for.
One of the most important types of masks to be used on men is those made of mud or clay.
These substances work to remove impurities from the skin; rejuvenating and trivializing the face. This is important because of all the toxins floating around in the environment that can get into the skin and cause very negative effects.
The second best mask for men is one that is full of antioxidants, such as a green tea mask.
These types of masks work to slow down the aging process, protect the skin, and often even turn back the hands of time as far as healthy skin is concerned.
If you have never had a mask you should try the treatment.
If you are one of those men that have not yet experienced the refreshing effects of a facial treatment, it is time that you did. This treatment for the skin goes far beyond what regular soap and water can do. As far as men's grooming is concerned, facial masks are a powerful, well-kept secret.
Most Recommended