Anti Aging Foods to Help you Look and Feel Young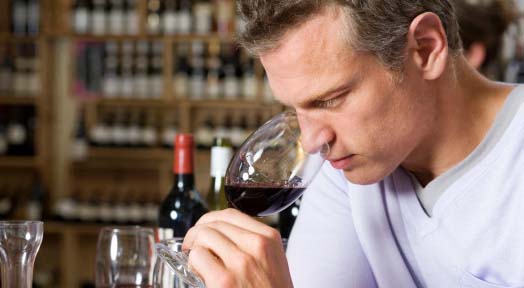 When it comes to our physical appearance, many of us wish that we could turn back the hands of time, and to look and feel as young and youthful as we once did. Men spend millions of dollars on anti-aging, anti-wrinkle moisturizing creams on a weekly basis, with many of these creams proving to be completely bogus, and only marginally effective at best. If you wish that you could recapture your youth, then rather than splashing out on expensive creams and treatments, how about simply changing your diet instead? Studies have proved time and time again, that certain anti aging foods that possess beneficial qualities and if you regularly incorporate them into your diet, you could shave years of your appearance.
Top Anti Aging Foods that make you look and feel great
Various berries
Rich in antioxidants and vitamin C, berries are most certainly one of the most effective anti-aging foods on the market today. Whether they be cranberries, strawberries, raspberries, or blackberries, they're all rich in antioxidants. Antioxidants are proven to help promote cell-health and protect against disease. Dark berries in particular, are found to be rich in disease preventing antioxidants, as well as slowing down neurological degeneration in the brain.
Dark chocolate
Being exposed to ultraviolet rays, such as ones emitted from the sun, actually ages the skin quite dramatically. Prolonged exposure to UV rays has been known to give the skin a wrinkly, brown, leathery quality. Drinking, and eating dark chocolate however, has been found to protect your skin from prolonged exposure to harmful UV rays. Again, we're going back to good ole antioxidants again. Cocoa beans which make dark chocolate, contain antioxidants which help to reduce inflammation in the skin, after prolonged damage caused by exposure to UV rays. This isn't an excuse to eat as much dark chocolate as you possibly can. Too much is not healthy and could lead to weight gain. A little now and then however, could shave years off your appearance.
Red wine
Chocolate and red wine? No, your eyes aren't deceiving you, you are reading this right. Again, antioxidants are to thank for the anti-aging properties, more specifically, anti-oxidants found in red grapes. Because of the vitamins and minerals contained in the grapes, red wine is also very beneficial for your heart. Again, this isn't an excuse to drink a bottle a day, but a glass of good quality red wine every so often, will do you more good than harm.
Avocado
Avocados are rich in Potassium, vitamin E, and yep, you guessed it, antioxidants again. On top of this, avocados are also rich in Folic Acid (Vitamin B), which is great for preventing heart disease, and also osteoporosis. The many studies carried out on avocados, found that the vitamins, minerals, and antioxidants that the fruit contained, could help to lower cholesterol, reduce blood pressure, and promote healthy skin, giving the skin a more youthful appearance.
Most Recommended