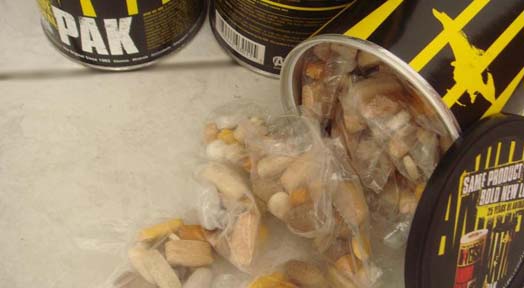 In this age, majority of men regard multivitamins as an afterthought. If you are consuming a balanced and healthy diet, then there will be no need of depending on supplements as you will be getting all the nutrients from your diet. But you will also find some space for improvement, when Zinc and Vitamin D is concerned as they are the most powerful minerals which men generally lack.
The body of a man has certain needs which can be fulfilled by multivitamins. These multivitamins for men are designed specially for those who are physically active and who workout. A proper multivitamin is very essential for a man who works out every day as heavy training can lead to the depletion of minerals and vitamins in the body. Supplements and diets help in replacing all those deficiencies. The multivitamins which men must consume are as follows:
• Animal Pak
Animal Pak can be very well associated with nutrition. It is also regarded as a nutritional foundation of an individual. Men can begin with Animal Pak as their basic starter supplement and also keep on adding the other products of Animal around it. Animal Pak is also one of the top most training packs that are sold all over the world. Each and every single time, Animal Pak will show it's results. As the product suggests mega-strength can only be delivered by Animal Pak.
• The Centrum
One of the most common brands which you can see in the health section of your grocery store is the Centrum. You will find an ample of Centrum branded mineral supplements and vitamins in the market and hence, they have a multivitamin which has been formulated for men. Within this formula, there are important nutrients such as Vitamin C, Vitamins B-6, Vitamin E and even follic acid for the health of the heart and also for immunity, you will find calcium, Vitamin D and A, magnesium. This is a basic formula that aids in supplementing lowered levels of energy and also helps in promoting a better sense of health.
• Gaspari Nutrition Anavite
This is not like any other multivitamin. It is a mixture of three supplements and can be received in one bottle. This formula comprises of amounts of I – camitine and beta-alanine which will help you in promoting augmented endurance and even levels of nitric oxide. This also helps in compressing recovery time from an intense workout. Anavite also includes minerals and vitamins like methylselenocysteine and methylcobalamon. You will be able to give better performance at anaerobic and aerobic sports.
On a daily basis, the human body requires several minerals and vitamins for keeping you functioning, alive and most importantly, healthy. Each of the minerals and vitamins come with their own merits and play various roles in the body. The true advantage of a multivitamin lies in the format itself. The regular diets may not fulfill all the requirements of the body but you can fulfill those deficiencies if you consume multi vitamins. So to all the men, refer to the above mentioned multivitamins for men and stay healthy!