Best Premade Breakfast Products For on the go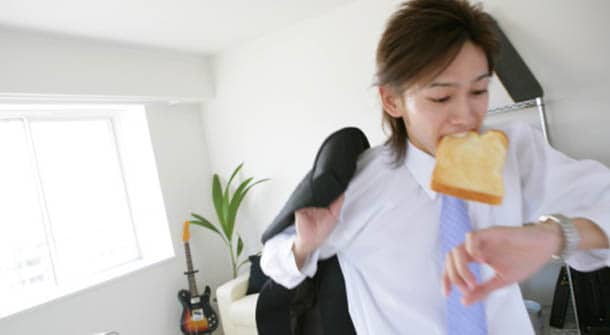 Eat breakfast like a king, lunch like a prince and dinner like a pauper, not only is this age old saying good advice but it is the key to a healthy diet. This month Men's Fit Club is helping you get in your most important meal of the day with our Men's Fit Breakfast of Champions series. We understand that you don't always have the time to prepare a nutritious breakfast every morning. That is why we have searched for the best premade breakfast products that you can grab and go for those days when time is crunched.
Breakfast of champions best premade breakfast products
Bottled Breakfast Smoothie
Don't have the space or patience to make a full smoothie every morning? Try one of the premade yogurt smoothie's in your grocery store's dairy isle like Yoplait Nouriche. All you need to do is shake and drink. I know when we talk about premade breakfast products smoothie is not what comes to mind.
Frozen Breakfast Burrito
Amy's Organics makes a breakfast burrito, breakfast scramble and a gluten free tofu scramble breakfast wrap for easy early morning solutions. All three are 380 calories or less and average around 15 grams of protein. They are all filled with wholesome organic ingredients and are a great alternative if you are pressed for time.
Frozen Meals
Most frozen foods are extremely processed and have little nutritional value. However weight watchers smart ones has a new Smart Beginnings line which includes frozen breakfasts that have Pancakes or Waffles with Turkey Sausage, Three Cheese Omelet, and English muffin sandwich with Turkey Sausage.
Instant Oatmeal
Instant oatmeal is a classic no fuss breakfast. Quaker has a variety of flavors apple crisp to cinnamon and spice. You can even find them in a prepackaged to go cup so all you need to do is add hot water.
Breakfast Bar: premade breakfast products
Nutri-grain and granola bars are great to have on hand for those hurry up and go mornings. Kellog's Special K bars are 90 calories and still have a sweet icing with only 8 grams of sugar.
Most Recommended