Multivitamins for Men Choosing the Best one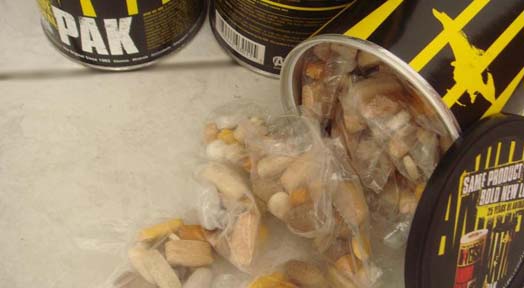 There are a lot of multivitamins for men on the market today and they are not all the same when it comes to quality. Some of these vitamins for men can have you looking and feeling great while others are really not even worth buying. Getting a useless multivitamin is just as bad as not taking one at all. Yet the choices are many and it can be hard to decide what to take. Here are a few guidelines you can use to make sure you get the multivitamins for men that are right for you.
Top Ingredients you need in your Multivitman for Men
One thing that men need in a good multivitamin is a good dose of B-vitamins. These vitamins play an important role in energy usage, nervous system regulation, and even the metabolism. When people buy energy drinks one of the main ingredients that help them to feel good, besides caffeine, is B-vitamins. If you get a multivitamin for men that has plenty of B-vitamins you will not have to worry about spending extra money for an energy booster. Before you buy a multivitamin always be sure to check the label.
Essential Nutrients
The multivitamin should also include a generous amount of all the other essential nutrients. However, there are some vitamins and minerals, like vitamin A and selenium, which men can overdose on. A good multivitamin has more of the nutrients men tend to miss out on while maintain safe levels of nutrients that can cause a potential overdose. In order to know which multivitamins for men have the right balance you need to lean the right amounts of each nutrient.
Ingredients that should not be in your men's multivitamin
The thing that makes a good multivitamin for men really good is not just what they contain, but what they do not contain. Try not to get a multivitamin that has a lot of added fillers and unnecessary ingredients. The multivitamin should be filled with vitamins, fluff. If you take the time to compare some of the cheap vitamins with some of the more expensive ones, you will see that the cheaper vitamins have more fluff and the expensive ones have more vitamins.
If you still are having trouble deciding on which multivitamin for men is best then seek out the advice of your doctor or another medical professional. There are a lot of reviews for men's vitamins online but no users can really tell you which one will be right for your needs. Everybody reacts differently to multivitamins and getting one just because it is popular is not a good idea. However, your doctor knows your body and can recommend the men's vitamin that is right for you.
Taking a multivitamin is one of the ways men can ensure that they are getting the right nutrition, but not all multivitamins are equal. If you are going to take a vitamin it is important to ensure that the one you pick offers the most benefits to you. Just relying on what others say is not good enough when it comes to your good health.
Most Recommended