Eating Habits Tips to Improve your Health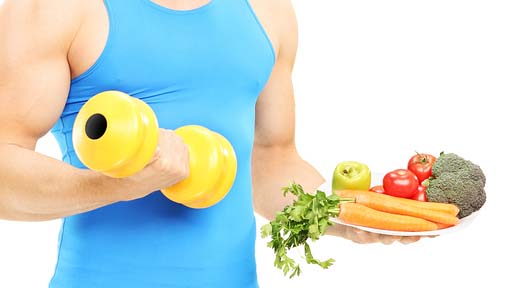 We all wish we could sometime change our eating habits eat healthier and actually enjoy the foods we eat, but for many of us, this simply proves to be a difficult task. Obviously we all want to be healthy and to look and feel as great as we possibly can, but unfortunately, that often requires us to make some sacrifices when it comes to the little pleasures in life. Many of us enjoy biting into a cheeseburger or a pizza after a long day at work, or kicking back and relaxing with a cold beer.
Top Healthy Eating Habits to Adopt in Your Daily Diet
However, these foods and drinks are unfortunately bad for us, and although they may taste good, they're actually doing us a great deal of harm and they could even be taking days, weeks, months, or even years off our lives. Yes, eating healthy is the key to a long and happy life, but actually eating healthy is much easier said than done. That being said, there are some simple tips you can put into practice to really help you to improve your eating habits.
Switch to low calorie cooking sprays
When we fry things, we tend to use oil, usually sunflower or vegetable oil. These oils are often hydrogenated and are literally full of saturated fats. Saturated fats are bad for us as they lead to health complications and weight gain. Instead of using two or three tablespoons of cooking oil the next time you cook, why not instead opt for a low calorie cooking spray instead. Many of these sprays contain very, few calories yet if you coat your pan with it, it will enable you to cook the food you want whilst preventing it from sticking and ruining your pan. If you like roasted potatoes for instance, you can simply par-boil your potatoes, place them onto a baking tray, coat them in your low calorie cooking spray, and you'll have a healthy and delicious dish ready for you once they've crisped up in the oven.
Choose leaner cuts of meat, and remove any visible fat
If you enjoy beef mince for instance, then rather than choosing regular ground, why not choose extra lean ground which contains almost zero fat. You can still make the dishes and meals you like, only with much less fat as a result. If you like to have a steak for your dinner, a sirloin maybe, then cut away the thick strip of fat running down the side, and any other visible fat from the meat. The more fat you remove, the less fat you'll be eating as a result.
Grill instead of fry
Another great tip for eating healthier is to grill your food rather than fry it. If you're cooking meat for example, rather than frying it in oil, remove any visible fat, and grill it instead. That way the meat will cook and crisp up, and any excess fat will drain away, rather than sitting in the pan with the meat where it will marinade and be re-absorbed.
Most Recommended