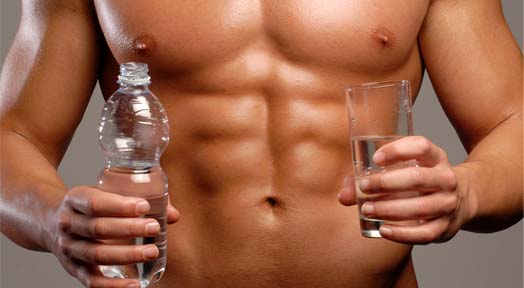 H2O, water it's nature's gift the universal solvent and a natural detox. One we can't live without! Did we mention it's free (for the most part)? So if you are one of those that is hooked on the sweet beverages like soda or juice and want to get more water in your diet keep reading for some simple ways to drink more water.
Easy Ways to Drink More Water
Remove sugary beverages from your house
It's great to drink over 100 oz of water daily, and frankly aside from coffee, green tea, and wine, water can even should be your beverage of choice. The first step in making an effort to drink more water is by removing the big temptation beverages like soda or artificial juice in your home. If you want juice just eat the fruit, and for an energy boost you add a few drops of honey to your water and go.
It's amazing how so many people out there don't drink water and some even say they don't like the taste of it! Taste?!?! Water has no taste. Water is arguably the most important natural resource. One that nobody can live without. Its benefits are endless and the cost is rather cheap.
Add a squeeze of lemon or lime
A great trick to help you drink more water is to add some lemon, you will get a nice tang to it as well as increasing the detox benefits. You can also add lime, cucumber, grapefruit, mint you name it.
Try selzter, mineral or sparkling water
Another great way to get more water is by drinking sparkling water it's refreshing and has the same great health benefits as flat water.
Once you're hooked on the good habit of adding water to your diet you will see how the toxins that have been hiding in your body & making you sick flush away. The stronger version of you that you have been longing for will emerge energized, glowing, & ready!
Drink it with your meals
When you start your meal with a glass of water instead of bread it helps you stop overeating. Your weight will come off, your goals will be met, & your wallet will be busting at the seams with all that money you have saved by dumping your soda habit (well maybe not that dramatic but you will have some savings.) So make sure to keep a bottle handy all day long and you will be sure to get more H2O all day long.