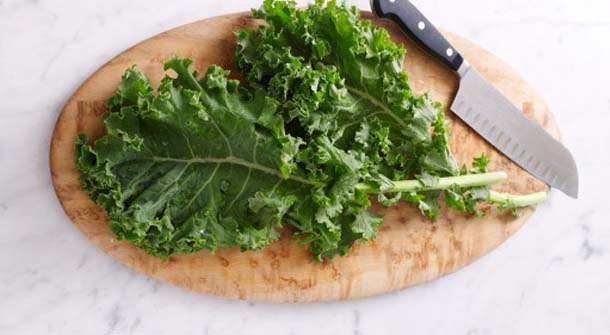 Cancer is an ever present worry for many people today whether through a hereditary predisposition for it or through external causes. Knowing how to lower your risk for cancer can not only help you to prevent cancer, but help you feel less worried about the possibility of developing cancer as well. 5 foods that lower your risk for cancer that you should be eating regularly.
Five foods that lower your risk for cancer
Flax and Chia Seeds
These seeds are packed with omega-3's which can help to reduce the inflammation that can cause cancer and also help signal cancer cells to destroy themselves before they become a life-threatening issue. Sprinkle flax or chia seeds on your oatmeal or cereal every morning to help get your daily amount of omega-3's.
Kale
This leafy green is an antioxidant that can help prevent cancer by eliminating free radicals (unstable molecules) in the body which can help cancer cells to form. For many people kale is an unknown food or not exactly high on their list of favorite vegetables, so incorporating it into other foods such as soups, smoothies and so forth can help to hide the taste of the food while giving you the healthy benefits fo the leafy green.
Turmeric
The spice has one of the highest levels of antioxidants in foods available today and can help greatly to prevent cancer in the body. The popular Indian spice can be easily incorporated into the spices applied to proteins such as chicken, beef and lamb, helping to ward off cancer while giving a delicious layer of taste to your meal.
Legumes
The food which is comprised of plants that bear fruit through pods have been shown to help reduce the risk of colon cancer by up to 33 percent. Foods such as brown rice, edamame, green beans and peanuts are great examples of legumes and can be included in your regular food routine whether you incorporate them into your meals or eat them as a healthy snack on the side.
Citrus Peel (Zest)
The oils from citrus peels on fruits like oranges, limes and lemons hold a powerful mix of ingredients that help the body to create a detoxifying enzyme that helps to clean cancerous cells before they truly begin to form. Grating citrus peels on your foods such as onto you salads, soups or proteins (chicken, fish, turkey) can help allow your body to fight against cancerous cells forming in your body.