Foods to Remove from your Refrigerator Today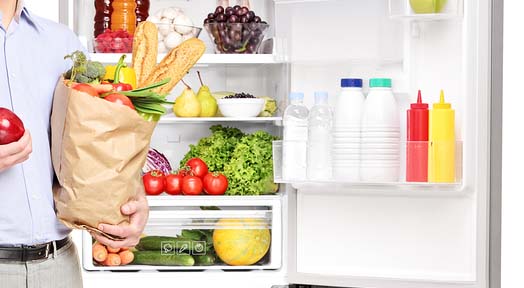 Foods you should remove from your refrigerator. When it comes to eating, it's safe to say that the majority of us men, enjoy this activity quite a lot. Unfortunately, when it comes to getting fitter and healthier, unless you make very smart choices, what you eat can actually slow down and hinder your weight loss and fitness progress, and that's exactly what you don't want. We all have our little guilty pleasures in life, but if they're food or drink related, then the chances are that they're unhealthy and will therefore have to go like those unwanted foods to remove from our fridge. What's in your refrigerators at home? Is it all fresh fruit and vegetables, or is it processed sugary junk that does you more harm than good? The truth is that it's probably a combination of the two, but there could very well be things in there that you may think are healthy, but are actually not at all. There will almost certainly be foods to remove in there, and after reading this list, see if any of them apply to you.
Foods you should remove from your refrigerator today
Diet sodas
Ok, these are not foods, but they should still be removed from your refrigerators and replaced with fresh water instead. These "diet" drinks are marketed as so because they contain no sugar, for sweetness however, they contain artificial sweeteners, usually aspartame, which is a chemical with a number of horrific side effects, including the fact that it causes cancer! These beverages do you far more harm than good, in fact, they do hardly any good at all, heck, they don't even taste good, so why buy them?
Processed meat
While lean meats can be good for us as they contain minerals and proteins, many refrigerators are instead packed full of processed reformed meats such as wafer thin sliced chicken, ham, or turkey. This meat is usually blended into a paste, mixed with salt and preservatives, and then passed through a machine, pressed thinly, and sliced into thin squares, before being packaged up and sold to you to put on your sandwiches. If you enjoy a chicken salad sandwich, why not simply purchase some fresh chicken, cook it up, slice it up, leave in the fridge, and use as and when you need it instead?
Mayonnaise
While you may enjoy it on your sandwiches or wraps, if you're trying to be fitter and healthier, this sauce will simply have to go. Mayonnaise is made from a combination of egg yolks, seasonings, and a LOT of oil. It's extremely rich and calorific and is obviously not too healthy at all. Even the low-fat versions still contain fat as well as a number of other artificial ingredients to help disguise the fact that it's bland and tasteless.
Low fat mayo's actually use less oil and use water instead, but to thicken it, they use an enzyme from a decomposing cabbage, known as xantham gum. Xantham gum is a by-product of a decomposing cabbage, which has decomposed so badly, that it has fermented and has turned slimy and smells disgusting. Guess what this slime is? Yep, Xantham gum, which is added to low fat mayo's to thicken them up. Still fancy a chicken and mayo sandwich?
Most Recommended