Isolation Tanks What is The Health Benefits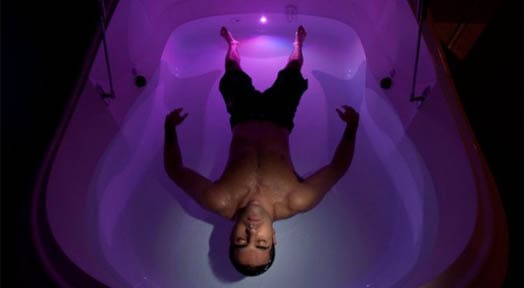 An Isolation Tank is often referred to as a flotation tank, relaxation system, REST – Restricted Environmental Stimulation Therapy and more. It is essentially a salt water tank that encases someone inside a sensory deprived environment that is quiet and dark. Imagine being in a state of relaxation so powerful that you feel as though you are floating. Common day floaters, who often use isolation tanks, claim they feel complete euphoria.
The many health benefits of isolation tanks
In a sense, they essentially feel as though they are on cloud 9. The physical, physiological and mental benefits of isolation tanks are unheard of. Although floating or isolation tanks have been around for a while, the trend is just now catching on. Restricted Environmental Stimulation Therapy was created to allow the body to reach total relaxation without stimulus from the outside world.
Chronic Pain
Flotation therapy allows the user to ease joint pain and muscle stress; the buoyant water supports the entire body as the pain drifts away. Additionally, endorphins travel to the part of the body that was affected by pain or inflammation. This process soothes the body and helps it reach total relaxation. People who suffer from chronic / acute pain hardly ever reach a state of total relaxation. As a result, highly oxygenated and nutrient rich blood is able to freely travel to areas that were once restricted.
Greater Athletic Performance: isolation tanks
Athletes use flotation therapy to reduce stress and aid in performance. The therapy also works as a healing device – aiding in the repair of injuries or sore muscles. Recovery time is shorter due to the increase in blood circulation to joints and muscles. Overall, this therapy increases overall performance by reducing anxiety and pressure needed to thrive in an optimal environment.
Enhances Creativity & Learning
Do you have problems relaxing or meditating? Floating allows your body to achieve prolonged theta waves. This lower brainwave frequency allows brain to become calm and enter a creative state. This can be used to enhance creativity in those who have writer's block or need to improve their level of creativity. Use this state to heal the body and achieve the meditation state you have always wanted to reach. This state should also allow you to activate both hemispheres of the brain (brain based learning) to enhance concentration and learn on a whole new level.
Sensory Deprivation: isolation tanks
Sensory deprivation is used in order to eradicate stimuli from the senses. A float tank deliberately induces the feeling of total relaxation and allows your brain to reach a state that it normally would not reach without hours of practice or under normal conditions.
Most Recommended