Are Hunger Genes Causing you to be Fat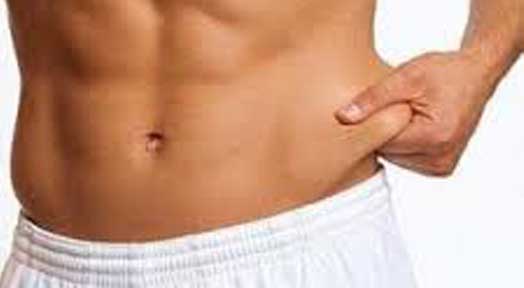 It was recently suggested in a health magazine, that hunger genes commonly referred to as DNA mutations were solely responsible for almost if not every instance of low metabolism rates, daily cravings, and overeating disorders resulting in a person's severe overweight. What are hunger genes and do you have them?
Are your hunger genes causing fat
KSR2 Gene
In a scientific research conducted at the University of Cambridge in the United Kingdom it was observed that possible mutation levels in a specific gene known as the KSR2, also called the hunger genes caused an increase in hunger cravings and sensations along with inducing a slower metabolism rate of which the body burns calories in obese people.
Possible Obesity Increase Explanation
These primary conclusions when observed by scientists from the Centers for Disease Control and Prevention have provided researchers with some levels of explanation for the increase in cases observed of obesity experienced in children. A situation which has more than doubled in the United States over the last 35 years. Researchers stunned by this development have increased their drive to identify the specific causes of this epidemic with the hope to present a much needed solution to alleviate this increasing problem.
Earlier conducted studies in mice revealed that by deleting the KSR2 gene in their DNA caused them to become even more obese than those who maintained the KSR2 gene. This allowed scientists to realize that the KSR2 gene though responsible for increasing hunger sensation and slowing metabolic rate was additionally responsible for controlling hunger cravings and effectively regulating a correct balance of energy and metabolism rate.
However scientists even today are still unable to determine the specific effects this particular gene has on humans.
How does it affect children?
Researchers conducted an additional study in which the genetic sequences within over 2000 children suffering from early-onset obesity were analyzed and compared to children of a normal weight. During this analysis it was observed that those children who displayed instances showing the mutation of the KSR2 gene were seen to have an increased level in appetite, lower cardiovascular function, slower metabolism rate and a higher resistance to insulin than the children who did not display the mutation of the KSR2 gene. It was also discovered that mutation of the KSR2 gene effectively disabled oxidization of glucose and fatty acids a function which is the key to the human body's metabolism process.
The role of nutrition hunger genes
The study of the KSR2 gene and it's mutation was observed by Sadaf Faroqi, a researcher based at the University of Cambridge who went on to explain that although some people had made changes within their daily diet to lower calorie consumption and even introduced an exercise workout routine to stimulate weight loss and weight control, the rates of which the calories were burned were significantly different in each person. This discovery led to the conclusion that some people had the potential to gain weight at a faster rate than others.
Treatment Options for KSR2 Genes
Researchers through scientific studies found that by using specific drugs to regulate the protein content encoded by the KSR2 gene a successful treatment option could be developed for patients suffering from obesity and type 2 diabetes.
Experiments using the existing drug metformin which has been successfully used in the treatment of diabetics, revealed that it had the ability to lower oxidation levels of cells contained within KSR2 mutated genes which proved as a viable option for the treatment of type 2 diabetics and people suffering from obesity.
Most Recommended