Increase Testosterone By Reducing Cholesterol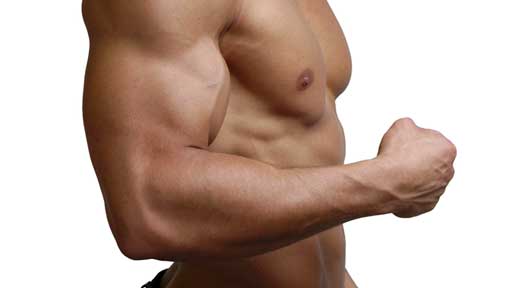 Did you know by reducing your cholesterol you can increase testosterone. When people talk about general health and well-being, one word you tend to hear on a pretty regular basis is cholesterol. Cholesterol is a unique substance that people don't seem to know as much about as they should, and it's actually also directly linked to other hormones in the body, including the increase testosterone.
Can reducing your cholesterol increase your testosterone?
If you're looking to bulk up, increase muscle mass, strength, athletic performance, and even fertility and libido, then the higher your natural testosterone levels the better. Well, studies have now revealed that not only are the two linked, but that there are also a number of natural ways to reduce your harmful cholesterol levels while you increase testosterone levels in the process.
So, how are the two actually related?
Surprisingly, both cholesterol and testosterone are both referred to as steroids because they both share an extremely similar chemical structure and are also both very important for a number of different bodily functions. Cholesterol is a part of each of our cell's natural outer membranes but as well as this, it's also a precursor for a number of different hormones and compounds within the body, including testosterone.
Cholesterol is found in a number of fatty foods, but it can also be made by the liver and other vital organs within the body. There are two types of cholesterol LDL (bad) and HDL (good). LDL cholesterol can cause fatty deposits in the blood vessels that can lead to heart attacks, strokes, and a variety of other medical conditions. HDL cholesterol actually naturally lowers harmful cholesterol levels within the body. Generally studies have found that increases in testosterone can actually lead to an increase in both LDL, and HDL cholesterol, which can still be potentially dangerous. The ideal scenario is to lower cholesterol levels whilst raising testosterone levels.
How do we lower cholesterol and raise testosterone?
There are a number of ways of reducing your cholesterol levels and boosting your testosterone levels, many of them strongly linked to diet and exercise. Resistance training for example has been proven to boost testosterone levels and reduce harmful LDL cholesterol levels in the process. Eating fresh and healthy foods full of nutrients and low in saturated fat has also been found to be very effective at raising testosterone levels and reducing harmful cholesterol levels simultaneously.
Another extremely effective technique is to ensure that you're consuming plenty of the mineral Zinc. Zinc is naturally found in many forms of seafood and is also available in supplement form so getting plenty in your diet has never been easier. Before making any drastic changes to your diet or exercise regime however, it's always recommended that you consult a trained medical professional first and seek their expert advice and opinion.
Most Recommended