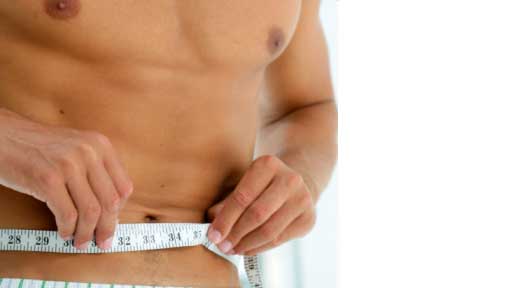 During the holidays it is oh so easy to eat all those delicious treats from sugary fudge to buttery potatoes, making it even easier to gain a few extra pounds during the holiday season. After the holidays are over the process of loosing that added weight can be exhausting, so why not head the problem off at the pass and keep it from happening as much as possible? With these tips you can keep your holiday weight gain at a minimum this year and avoid the common New Year's resolution to lose that 10 pounds of weight you usually put on during the holidays.
Tips to Keep Holiday Weight Gain at Bay
Be Smart About What You Eat
Food is often the cornerstone of the holidays and so you're going to have countless choices to choose from at the many holiday parties and gatherings you attend. One of the biggest problems you can make at these parties is letting yourself loose and eating everything that looks good to you. Instead, be smart and try to stick to healthy foods mainly with a few treats here and there. By reducing the amount of fat and calorie laden foods you eat during the holidays you are less likely to gain weight that needs to be worked off after the holidays. Be sure not to restrict yourself from eating any treats at all because it will just make it more likely that you'll break and binge out in a weak moment.
Ramp Up Your Exercise Routine
Because your holiday eating habits are going to be more than during the rest f the year you should ramp up your exercise routine to compensate for it. A few extra minutes on the treadmill or a couple dozen more pushups can help you to burn off the added calories and keep the fat from settling in your body. Try to focus on exercising about 25% more during the holidays to burn off the calories you eat at holiday meals, parties, etc.
Work Off the Calories in Other Ways
Besides your normal exercise routine there are other ways to help work off the extra calories during the holidays. From tempting your wife/girlfriend for a tumble in the sheets during the day to inviting your buddies out for a game of basketball, you can turn your social habits into a great way to burn off the food that would otherwise increase the risk of a post-holiday pot belly.
Focus Your Time on Friends and Family
Too often people who are alone during the holidays turn to food to pass the time away, increasing the chances of adding on a little padding on the belly. Rather than grazing the food table at a holiday party, why not spend your time instead laughing it up with friends and family? The holidays can often help to bring people together and using this opportunity to get to know a casual acquaintance better is a great way to keep yourself from stuffing your face with that delicious looking candied yams dish you've been eyeing for the past hour.