Lose Those Last Few Pounds in Your Weight Loss Plan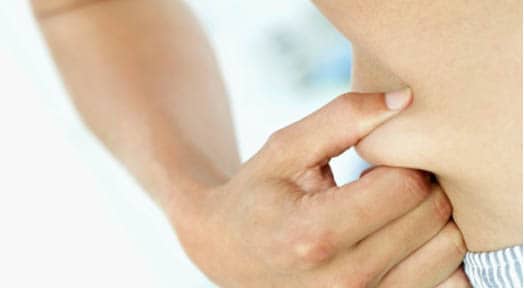 Weight loss is a journey filled with ups and downs and that last mile can be both exciting and excruciating. If you find yourself fighting and uphill battle to lose those last few pounds of fat in your weight loss plan don't be despair.
Simple tips to finish off your fat burn of those last few pounds
Tip #1 – Drink High Ph Water
Are you dehydrated? Did you know that 75% of Americans are dehydrated? This is because most do not drink the recommended amount of 8 glasses of water per day. Additionally, most people have not heard of high ph water which has often been referred to as "The Water Cure". While drinking high ph water has many benefits, it can help you lose those last few pounds in your weight loss plan. High ph water or alkaline ionized water can help speed up your metabolism, rehydrate the body on a cellular level, replenish the body with minerals and detoxify the body by flushing acid wastes. You can make alkaline water at home by adding fresh squeezed organic lemon juice to clean, purified water. Furthermore, look for brands such as essentia, aquahydrate, and evamor; these brands have a ph of at least 9.
Tip #2 – Eat Healthy Fats
Eliminate saturated fats from your diet and replace them with healthier fats. Eating healthy fats will help you provide the body with more nutrition and make you feel fuller longer. A diet full of healthy fats will decrease your need to snack between meals. It will also increase your metabolism and help you lose weight. People who are looking to lose weight fast should eat more avocados, fish, nuts, seeds and oils. Cut back or eliminate the following foods from your diet: butter, dairy products (cheese), red meat, ice cream as well as processed foods made with trans fat.
Tip #3 – Use a Sauna
Use a sauna to help you lose those last few pounds in your weight loss plan. A sauna can help you burn additional calories after a good workout. If you don't work out every day, you can use a sauna to help burn extra calories. The heat in the sauna causes the metabolic rate to go up and this in turn will boost metabolism.
Tip #4 – 3 Day Juice Fast for Weight Loss
There are many reasons why you should try a 3 day juice fast. Juicing for weight loss is becoming popular among those who strive to lose those few extra pounds. First, juicing can help you lose weight and become healthier. It can cleanse and restore an unbalanced body system, heal the digestive system and cleanse the colon of impacted wastes. People who juice tend to lose weight and have more energy. If you want to lose those last few pounds of fat try the above tips.
Most Recommended