Multivitamin And Cancer Prevention In Men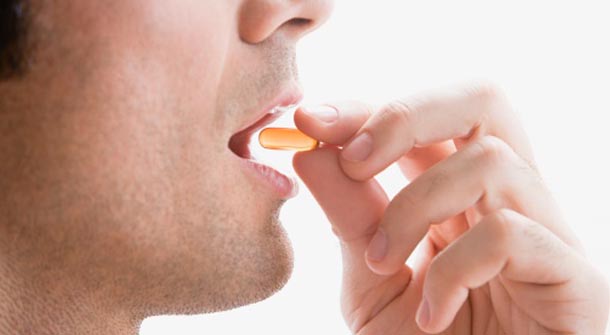 Did you know that your multivitamin and cancer prevention just might be linked? The multivitamin industry has grown into a billion dollar industry across the world showing and boasting about results that range from longevity to improving fitness and muscle growth. The point is that although there still continues to be many different studies done on the benefit of vitamin supplementation on the body very few studies have been done specifically on how multivitamins reduce the risk of cancer, if at all.
Your Multivitaming and Cancer Prevention
The issue also concerns mega-dosing of vitamins which many cancer clinics all over the world show that they have success is intravenous mega-doses of vitamins like vitamin C. Although these "cures" seem to be very non-specific there have still not been many studies showing the conclusive results one way or the other.
However a recent study has shown that taking multivitamins can prevent the onset of cancer in men. The study was done on over 15 000 men all over the age of 50 at Harvard Medical school and the study followed and tracked the results for more than ten years.
What were the findings?
Dr. Boris Pasche who is the director of of Hematology/Oncology division at the University of Alabama at Birmingham state that his study helped to provide that a well balanced dose of minerals and vitamins appear to have an effect on cancer prevention.
It is important to note here researchers could not determine the multivitamin and cancer prevention that could be prevented by consuming vitamins and that the men that were the participants physicians that were generally health, non- smokers and were not obese or considered to be overweight.
The reason that this study was done was because of the evidence offered that taking a vitamin supplements did not reduce a persons risk of developing cancer and further more in a few cases actually raised risk of cancer development.
Can you take extra vitamins to safegaurd yourself from cancer?
It is important to note here that research has never proved that taking mega-doses of vitamins will cure any cancer. The bottom line is that although the study mentioned above does show that there was an 8% increase in the prevention of cancer it does not suggest what types of cancer.
Probably the most significant fact that needs to be considered about the study is that it was done on 15 000 doctors who were neither overweight, smokers or had any lifestyle habits that may promote cancer. As Dr. Pasche mentioned in his presentation of the results of this study that more research needs to be done in order to make this proof conclusive.
Most Recommended