Nut Butter And The Health Benefits It Brings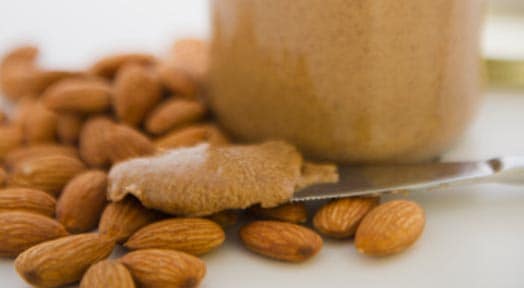 All nut butter varieties contains high levels of protein, fiber filled with that sticky fingers taste satisfaction we have all come to admire and adore about these wonderful foods. But to be truly beneficial of the real health attributes within the nut butters we need to look pass the colorful label plastered on the jar of our favorite brand.
Amazing Health Benefits of Nut Butter
More than just the occasional variety peanut butter a higher level of recognition and knowledge is greatly needed to understand the benefits of the various nut butter in our quest to attain a healthier body and lifestyle. Though most nuts and seeds all share similar health qualities, each has it's own specific attribute relative to nutritional value ranging from calorie burning abilities to cancer prevention and treatment. These nuts have been found to exist in a highly concentrated form when grounded and mixed into butters. Most nuts have been found to contain high levels of protein, unsaturated fats and antioxidants. Naturally low in their carbohydrate content they have been additionally and effectively used in certain diet programs.
Almond Butter
Almonds have been found to be quite rich in calcium, potassium and magnesium. Almond nut butters have been known to naturally strengthen the bone structure, maintain and increase muscle tone and nerve functions making it an ideal ingredient used in diet plans designed for athletes. These nutrients provide an additional feature of increasing the body's immune system to effectively fight infections and prevent diseases. Highly rich in their vitamin E content almonds have been found to successfully reduce the risk of cancer and heart disease.
Cashew Butter
Cashews known for providing vast amount of energy contains high levels of iron which when combined with its relatively high protein content will greatly improve one's muscle tone and overall body structure. With a much less fat content than other nut butters cashew has a high level of vitamin B which has been known to increase the body's metabolism which promotes muscle and skin tone, increase the nervous and immune system promoting health on a cellular level.
Walnut Butter
Known for their omega-3s value, walnut when introduced into a daily diet program has been found to lower cholesterol levels in effect reducing the possibility of developing heart disease. It was found during a study in Barcelona that walnuts were more effective in countering known illnesses associated with the consumption of fatty foods than using olive oil as they were found to contain the alpha linolenic acid which serves as an aid in preserving and maintaining the natural elasticity of the arteries allowing better blood circulation.
Pecan Butter nut butter
Pecan butter is known for its detoxification properties with its comprehensive concentration of antioxidants of vitamin A, B and E, magnesium, zinc, potassium and phosphorus. One tablespoon of this butter contains at least 25 percent more oleic acid than one tablespoon of olive oil.
Soy Butter
Soy butters have been traditionally known to provide high levels of protein and fiber. Soybeans are attributed with cancer fighting phytochemicals as they are seen as an adequate source of food providing isoflavones used to effectively percent bone loss, relieving menopause symptoms, lowering cholesterol and cancer treatment.
Tahini nut butter
Tahini made from sesame seeds has less fat than that contained within one serving of peanut butter with the same amount of protein content with increased fiber. Rich in vitamins B and E has been found to slow the aging process on a cellular level. An excellent source for methionine Tahini butter contains an amino acid which has been observed to naturally detoxifies the liver.
Most Recommended