Tea And Aging The Process to Slow it Down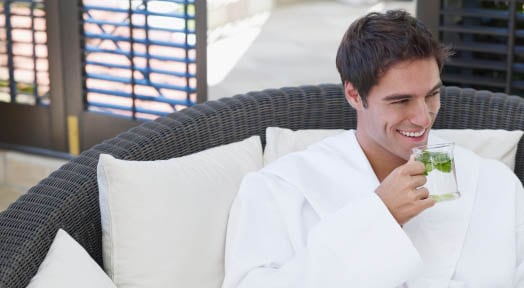 Many colors, many formulations, many ways to turn back the clock on aging Tea is one of nature's true miracle foods for fighting both the internal and external signs of growing older. Each variety offers different benefits – and they're available whether you're drinking brewed tea or you're taking advantage of extracts in body creams, topical treatments or nutritional supplements.
Aging and tea
Green Tea
as one of the least processed of all varieties, green tea is loaded with vital nutrients. Clinical research has shown to possess antioxidant catechins like EGCG (epigallocatechin-3-gallate), one of the most potent anti-aging compounds occurring in nature. As well, it has been linked to lower blood pressure, defense against numerous types of cancer, protection from sun damage, and enhanced weight loss due to digestive enzymes.
Red Tea
Quickly growing in popularity, African red (also referred to as Rooibos) also contains numerous antioxidants like Vitamins C and E, carotene and its own special blend of catechins. This variety also has remarkable moisturizing and replenishing properties when applied to skin, making it a new "it" ingredient in many skincare lines. Like green, African red also helps regulate blood sugar, which studies show can be helpful in preventing or reversing obesity.
Black Tea and aging
the vast majority of brewed teas enjoyed for drinking are some kind of black tea or black mix. In order to deliver a more palatable taste profile, the black variety is more processed than its more colorful cousins, therefore stripping it of some of its benefits. However,it is still more beneficial than none at all, and black tea extracts concentrate the powers of this variety to enhance its advantages. Like other it helps regulate blood sugar, encourages cell turnover and protects against cellular damage. Recent studies also seem to indicate black tea's effectiveness at preventing the death or damage of neuron cells, which could prove to be instrumental in the fight against Alzheimer's and Parkinson's.
If choosing to add more tea to your anti-aging regimen, keep a few things in mind. As miraculous as it's many characteristics are, they don't work overnight and they're not a cure-all for any and all signs of aging. For best results tea should be a component of a robust lifestyle dedicated to optimum health. Diet and exercise are still important ways to safeguard body and mind against the challenges of time.
Most Recommended