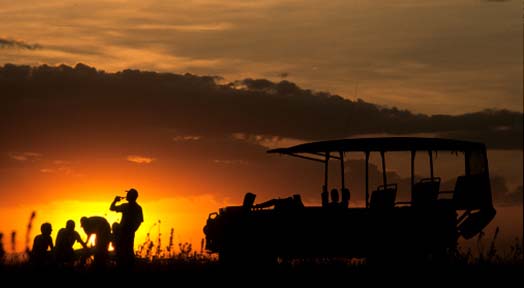 Active travel destinations for the eco friendly tourist, The natural world offers some truly amazing views around the world, but often time you have to work for the view and travel on foot to get there. If you're a tourist who loves an eco friendly adventure where you can hike along rugged terrain, sail down scenic rivers or bike through mountain paths take a look at this list of the best active travel destinations we put together with the eco friendly tourist in mind.
Active travel destinations for the eco friendly tourist
Kenya
Most known for its wild savannahs, Kenya also features a large selection of natural wonders such as beautiful pristine lakes, mountains that reach far upwards into the sky, lush rainforests and stunning deserts, and all of them have truly unique ecosystems that rarely have humans enter into them. Kenya has some wonderfully amazing national parks and animal reserves within its borders such as the Kakamega Forest Reserve and the Maasai Mara National Reserve. For those wishing to do a little eco-tourism in Kenya you'll need to go through the Ecotourism Kenya website which closely monitors all tourism in the area to make sure that the beautiful ecosystems are not damaged or altered by tourists coming to the country.
Norwegian Fjords
The Norwegian Fjords are breathtaking and because of strict monitoring of tourism, the beautiful environment has retained its pristine beauty since tourists began flocking to the fjords. From the gorgeous snow-capped mountains to roaring waterfalls, the area is a wonderful choice for an eco-friendly active travel destination. Whether you hiking along the rugged terrain, bike through the mountain trails or row down the picturesque rivers, the Norwegian Fjords are an absolutely magnificent testament to the wondrous beauty found in nature. For more information about visiting the Norwegian Fjords you can visit Norwegian website.
Costa Rica
For years Costa Rica has been touted as a eco-friendly tourist destination and there is little confusion why. The beautiful country features crystal clear oceans, lush forests, black sandy beaches and rushing rivers. The is a true active travel destination for the eco-friendly traveler whether you're a boundless adventurer or a casual lover of the beauty of nature. The country has a varied wildlife from poison dart frogs to herons, manatees to sloths, all found within the pristine forests, beaches and rivers dotting the Coast Rica landscape. Travelers wishing to visit this eco-friendly active travel destination can get further information at Visit Costa Rica.