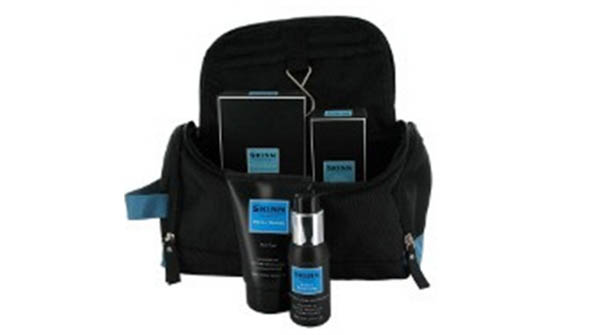 Travel Toiletries you should have, Most business men today have to travel far distances for business trips on a continual basis. But when they travel they still have to take care of their appearance, after all they are still working. The problem is though that many products don't travel well. But there are a few travel toiletries for men that are perfect to grab and throw in your suitcase on your way to the airport.
1. Travel size cologne.
Most cologne comes with small compact sizes that are easy to take with you when you travel. You want to smell good and look nice so don't forget to take your cologne with you.
2. Lip balm.
Whether you like more expensive brands that moisturize and protect you from the sun like Anthony Logistics Advanced Formula Lip Balm that comes with a SPF 25 rating, or if you just want something to keep your lips from being chapped, make sure and grab this basic grooming product.
3. Travel size shampoo and Conditioner.
The last thing you want to be stuck using is a hotel grade shampoo for your hair. Make sure and take your favorite brand of hair soap and possibly stick it in a small empty container to take with you.
4. Facial cleanser.
When you are traveling away from home for business it is easy for stress and hard work to get the best of your skin. Stay on top of bad acne by washing your face every day with a cleanser that works hard to remove dirt from your pores. An added bonus is facial cleansers are easy to travel with!
5. Deodorant.
This is a must have. Never forget to bring your deodorant to keep you smelling fresh for those long work days or hot summer nights out at a business meeting. The important thing is to keep clean and sweat free to impress potential clients.
There you have it the top five best travel toiletries to take with on the go. These are just the essentials, but they will keep you smelling fresh and looking your best when you are away from home.