Casual Jackets for Men This Spring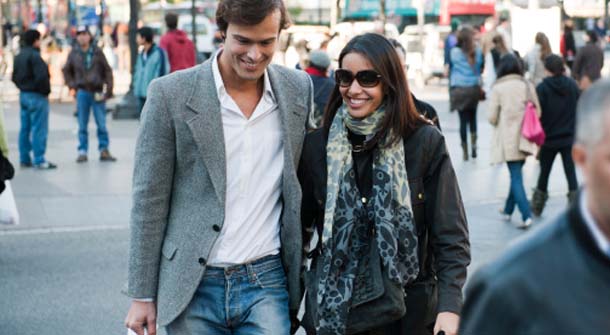 Depending on where you live, a Casual Jackets can be a necessity throughout much of the Spring, at least in the evenings. What can you wear for a night out on the town, or just a quick trip to the store? Here are some suggestions for what casual jackets to wear this spring.
Top Men's Casual Jackets for Spring
Pullovers are more for the fall and winter, so make sure your casual jacket zips up or buttons. It needs to be something you can easily put on or off as the weather requires throughout the day. Jackets with collars that can be put up, extra zippers for pockets that you will never use, and snaps on the shoulders are all very popular right now. You can get away with a hoodie as long as it doesn't blatantly say American Eagle or Hollister on it (unless you're in early 20's and then that last part doesn't apply). Military style jackets are quite popular right now as well.
Top fabrics for spring
So what material should your jacket be made out of? I prefer cotton myself, but I warm up pretty fast. At least early in the summer you should still be able to get away with leather. Denim jackets are starting to make a come back for men although personally I don't really think denim jackets were every really great for guys to begin with.
Sport Coats
Sport coats also make great casual jackets in the Spring. Try a cotton or linen jacket since they breath a lot better. Lighter colors like white, cream, and khaki will go great with a pair of jeans. Don't forget, it's also in fashion for men to roll the sleeves of their jackets up, so you don't even have to worry about sleeve length. Look for a jacket with a nice lining in the sleeves so you can show it off.
Bomber Jackets
Motorcycle jackets, baseball jackets, and bombers are all still in, so you can get away with wearing one from last year, but this year the trend is for jackets to be more slim fitting so if you want to be up to date, you'll have upgrade to a slim fit. It's an especially good look if you spent the winter trimming down. You can show off the new body before you even get to the beach with a form fitting spring jacket.
I'm sure you're as happy as I am that winter is just about over. Spring is a great time of year for fashion and a jacket can really make the outfit, so it's time to do a little shopping.
Most Recommended